She Crab Soup

3 cups milk
3 cans Cream of Mushroom Soup
3 Hard Boiled eggs, chopped fine
1 stick margarine
Dash Worchestershire Sauce
Dash Old Bay Seasoning
1 cup Half & Half
1 pound Crabmeat
1/4 cup Sherry wine


Blend together milk and soup. Add hard boiled eggs. Add next 4 ingredients; stir until margarine melts. Add crabmeat. When ready to serve add Sherry.
---
See more of Martha's recipes.

Page accesses to date:

mep@esva.net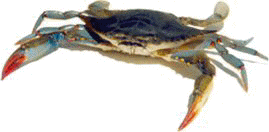 >>> Advertise Here <<<