Chicken San Jose

1 1/2 tsp. each of garlic salt, celery salt and paprika
1/8 tsp. red pepper
2 to 2 1/2 lbs. chicken pieces
1 cup uncooked rice
1/2 cup each of sliced onions and celery
1/2 cup well drained canned tomatoes ( quartered )
1 1/2 cup boiling chicken broth
3 tsp. chopped parsley


Blend seasonings and sprinkle on each side of chicken pieces. Arrange in a lightly greased shallow 2 1/2 quart casserole, skin side up. Brown in a 450 degree oven for 30 minutes. Remove from oven, push chicken to one side. Add rice, onions, celery, tomatoes and broth. Stir well. Arrange chicken over rice. Cover and continue baking 25 minutes or until rice and chicken are tender and liquid is absorbed.
---
See more of Martha's recipes.

Page accesses to date:

mep@esva.net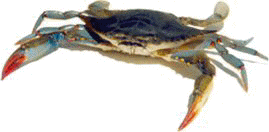 >>> Advertise Here <<<