Grilled Flank Steak

1 ( 1 1/2 lb. ) flank steak
1 ( 10 1/2 oz. ) can beef consomme
1 cup red wine
2/3 cup soy sauce
1/2 cup green onions
1 clove garlic, minced
2 Tbsp. lime juice
2 Tbsp. brown sugar


Trim excess fat from steak, pierce steak on both sides with a fork. Place steak in a large shallow dish. Combine remaining ingredients, stirring well. Pour over steak; cover and marinate in refrigerator 8 hours, turning occasionally. Drain steak, reserving marinade. Grill over medium coals 7 to 9 minutes on each side or to desired degree of doneness, basting with reserved marinade. To serve, slice steak across grain into thin slices. 6 servings.
---
Page accesses to date:

mep@esva.net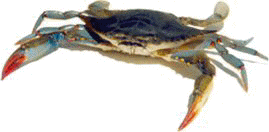 >>> Advertise Here <<<