Seafood Dream

1 to 2 lbs. scallops
1 lb. crabmeat
1 to 2 lbs. shrimp
2 ( 8oz. ) pkg. Mozzarella cheese
1 stick butter
1 tsp. salt
1 tsp. pepper
1 tsp. garlic salt


Take deep casserole dish and put butter in oven to melt. Start with shrimp on bottom, then add crabmeat, then scallops. Add salt, pepper, and garlic salt. Sprinkle Mozzarella cheese on top and bake at 350 degrees for 45 minutes. When Dream has browned lightly, sprinkle paprika for garnish.
---
See more of Martha's recipes.

Page accesses to date:

mep@esva.net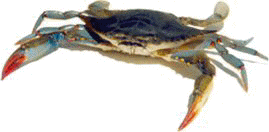 >>> Advertise Here <<<