Zucchini Bread

3 cups flour
3/4 cup brown sugar
3/4 cup white sugar
1 cup chopped nuts
4 1/2 tsp. baking powder
1/2 tsp. nutmeg
1 tsp. salt
4 eggs
2/3 c. veg. oil
2 cups grated zucchini
1 tsp. cinnamon
2 tsp. grated lemon peel
Raisins ( optional )


Preheat oven to 350 degrees. Grease two loaf pans. In large bowl with fork, mix flour, sugar, nuts, baking powder, cinnamon, nutmeg, and salt. In medium bowl with fork, beat eggs slightly; stir in oil, zucchini, and lemon peel. Combine liquid and flour mixtures, just until flour is moistened. Spread evenly into pans. Bake 1 hour. Cool in pans on rack 10 minutes, then remove from pans and serve warm or cold.
---
See more of Martha's recipes.

Page accesses to date:

mep@esva.net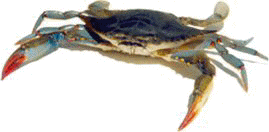 >>> Advertise Here <<<