Ernie's Raisin Tea Buns

3 1/2 tsp. yeast
1/2 cup sugar
6 cups flour
1 tsp. salt
1 1/2 cups raisins
3 eggs
1/2 cup butter, melted
3 cups milk, ( maybe a little more )


Mix dry ingredients in a large bowl. Beat eggs, butter and milk, blend well. Form a well in flour mixture and pour in liquid ingredients.Mix well and turn out onto floured table and knead about 10 minutes, adding a little flour if dough becomes sticky. Return dough to a greased bowl and let rise about 1 hour or until double in bulk. Romove dough from bowl and cut into 4 portions. Roll pieces about 1/2 inch thick, use 3 inch cookie cutter and cut out dough. Place cut out pieces on baking sheets and let rise 1 hour or until double in bulk. Bake in 350 degree oven for 15 to 20 minutes or until lightly brown.
---
See more of Martha's recipes.

Page accesses to date:

mep@esva.net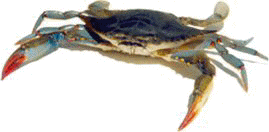 >>> Advertise Here <<<