Lowfat Brownies

1/2 cup flour
1/2 cup unsweetened cocoa
pinch of salt
1 egg plus 2 egg whites
1 tsp. vanilla extract
2/tsp. baking powder
4 Tbsp. butter
1/4 cup nonfat sour cream
1 cup sugar


Preheat oven to 350 degrees. Lightly grease an 8" square baking pan. In small saucepan, melt the butter and set aside to cool. In mixing bowl, stir together flour, cocoa, baking powder, and salt. In a separate bowl, beat egg and egg whites with an electric mixer. Whisk sour cream and vanilla into cooled butter. Beat in the sugar. Thoroughly beat in egg mixture; pour over dry inredients and beat well. Pour batter into pan and sprinkle with whatever additions you want - nuts, M&M's. chockolate chips, etc. Bake in a preheated oven until knife inserted in center is fairly clean, 20 to 25 minutes. Cool before cutting. Makes 1 dozen bars.
---
See more of Martha's recipes.

Page accesses to date:

mep@esva.net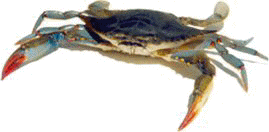 >>> Advertise Here <<<