Lemon Chesse Pie

2 Cups sugar
1 Tbsp. flour
1 Tpsp ground white or yellow corn meal
1/4 cup melted butter
2 lemons ( grated rinds and juice )
1 (9 inch) unbaked pie shell
1 Tbsp. water
Pinch of salt
1/4 cup milk
4 eggs


Mix the sugar, salt, corn meal, and flour in a fair-size bowl. Add the melted butter which you have cooled a bit. Mix in with the milk at the same time. Add the grated rind of the lemons and when you perform this grating operation, do it with a delicate touch so that you don't get any of the lemon skin involved. Squeeze lemons and add the juice. Add the sugar mixture. Add eggs; beat well for a minute or so. Run the pie shell under red-hot broiler for 60 seconds before pouring filling into the shell. It will do wonders for the crust. Bake in a 350 degree oven for 40 minutes. Check after a half hour to see if tanning. Center will be just barely firm. Do not overbake.
---
See more of Martha's recipes.

Page accesses to date:

mep@esva.net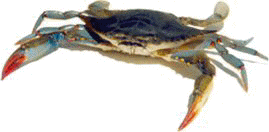 >>> Advertise Here <<<