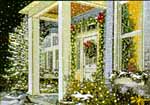 An Eastern Shore Christmas
By the Members of the Ghotes Maillist
(contributions from others are most welcome too!)
---
---
Late in 1998, we started this section on our Web site entitled
"An Eastern Shore Christmas."
Now we begin with two Traditional Eastern Shore Christmas Dinner(s), complete with recipes. We need to add to the menus, so please visit the pages above and see if you can elaborate on the menus or recipes. The historical ES menus might be new to those of us in exile, so please don't hesitate to contribute even if your think "everybody does that." Chances are, we don't.

We have started another section, one that contains memories of Eastern Shore holiday traditions. The inaugural piece for this section is from Linda Heath Edwards, her story of a wintry night in Wachapreague long ago. This could have Eastern Shore decorating, caroling, or special places folks like to visit during this season, holiday plays or recitals, school traditions, things kids make, etc..

Your Family's particular ways of celebrating the season would be wonderful additions.

Things that begin:

On Christmas Eve, our family would ...

Christmas morning, Grandmother Bloxom (or whoever) would start the kitchen stove before dawn and ...

The favorite part of the Christmas season for the Belote (etc.) family was/is ...


If You want to have a section for what's happening This Year on the Shore, we could do that too. You decide.

If you send to the latter, please State Clearly that the material is also for posting to the Web site.


AND, if you have any holiday photos to share, Please Do! If you don't have a digital camera or a scanner, just send them to me or to Jack and we'll take it from there.

Barbara Cox
Thanksgiving, 2000

---
Return to the top of this page.
Return to the GHOTES home page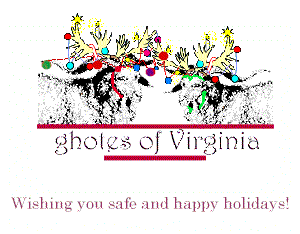 ---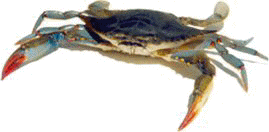 >>> Advertise Here <<<