Welcome to GHOTES (Genealogy & Historie Of The Eastern Shore) of Virginia.
Dedicated to the families and lovers of the Eastern Shore everywhere.
GHOTES Web Site Highlights
---




Joining Ghotes
Maps
Family Histories
Disclaimer.
Gazetteer
Eastern Shore History
2002 Conference
Eastern Shore Graveyards
Short Essays
Search This Web Site
Cape Charles
Family Recipes
Guest Book & Who Is Archives
ESVA's Oldest Churches
Eastern Shore Trivia
Ask a Question
Hog Island
Eastern Shore Christmas
Quick Index
Chincoteague
Poems
Guest Book
Parksley
Newspaper Articles
Proprietors

Research Projects

Contact Us
Northampton County
Bibliography
Accomack County
New Books

Book Reviews

Family Data Files (ahnentafels and
descendancy charts)
Resources
Family Journals
Photo Albums
Court & Other Records
Common Ancestors
Link to Photos from 1895 - 1900
from the Doran S. Callahan collection
Scanned documents
Photo Database

---

You'll probably want to read the disclaimer about the data posted on this web site.
---
Return to the top of this page.
You are visitor number
to this Web site.
Web site constructed by Jack Burn, Wayne Stith,
A. Ray Griffin, Barbara Cox, and other ghotes helpers

---
Our Host
From the start, The GHOTES web site has been provided by Thom and Irene Henderson, http://www.esva.net/, Nassawadox, Virginia. In addition to Web hosting, esva.net provides dial-up access for thousands of places in the US and Canada. Please think of esva.net the next time you consider adding or changing your Internet provider. Thank you esva.net.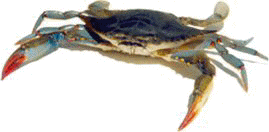 >>> Advertise Here <<<