1. William1 Bunting (I) was born in England about 1645. William died before June 5, 1716 in Accomack Co., VA, at approximately 70 years of age.
He married twice. He married Mary Atkinson about 1679. Mary was born about 1659. (Houston & Mihalyka, Colonial Residents, p. 15) Mary was the daughter of James Atkinson(Sr.) and Mary(wife of James Atkinson). On February 20, 1694, James Atkinson gave a cow to his nephew William Bunting, son of William (Mary F. Carey, Acc. Wills 1692-1715, Pt.1, p. 82).
Mary was the defendant in court October 21, 1680, Accomack Co. "Mary Bunton, by virtue of a warrant from Major Edmund Bowman, was bound over to this court on the suspicion of felony. She confessed that she had taken an apron, a handkerchief, a hood, a towel and a pillow case from the house of Isaac Dix. She begged the court's mercy, and since it was her first offence, the court ordered that she receive 20 lashes on the bare back. However the court considered 'her present condition' and further ordered that she be brought to court to receive the punishment when they thought fit. She be taken into the sheriff's custody till she posted bond for her good behavior. Upon the petition of Isaac Dix, several items found in the custody of William Bunton were ordered restored to Dix, the rightful owner. Constable Willet was ordered to deliver the goods to Dix. (JoAnn Riley McKey, Accomack County VA Court Order Abstracts Vol. II, Bowie MD, Heritage Books, Inc., 1996, p. 121-122)
Taken in court August 18, 1681 in Accomack Co.: Deposition of Mary Bunton aged about 22 years: Mary's Godfather and Godmother were gone from home Dority Conder sent me for some eggs. When Mary could not find any, Dority sent her to another place. she still could not find any, and 'as I came back again, I see the dog upon her stopping and her clothes were up, but what the dog did to her, I cnnot tell. when she see me coming, she thrust the dog from her.' Signed in Open Court August 18, 1681 by Mary Bunton."
Deposition of Mary Hill aged about 55 years: "Dority, the wife of John Arew 'being very sick and like to die, had great desire to see (me) and could not, as supposed, depart this world before she saw me.' Christopher Thompson was sent to Gargaphia for Mary, who brought Mr. Parke, the minister of the parish with her. Parke came and 'admonished her and she fell hugging the said Mr. Parke, offering to kiss him.' He gave her 'many Godly admonitions' and asked her to say the Lord's Prayer, she tried, but could not say it, when Mr. Parke walked some distance away, Dorothy told Mary Hill that 'what Mary Atkinson had declared was truth, and (I) made answer 'Why then did you make me beat a poor motherless child wrongfully?' Mary Hill went on to say that Dorothy 'seemed mad, being forced to be bound and manacled with irons by reason she tore her clothes and offered violence both to herself and others. Signed in open court August 18, 1681, Mary Hill."
Deposition of Mary Ayres Arew durng the sickness of his wife Dorothy, who asked the women then present to carry her 'to the chimney and hold her fast and not look up for fear the Devil should come for his.' Afterwards while they were laying her down, it thundered and Dorothy 'said the Devil called for her.' She wanted the women 'to sit down by her and told us that, as you are all women and the mothers of children that you'd be private in what I shall say, for what Mary Atkinson did formerly say concerning the dog was most certainly true.' then the said Dorothy said, 'Let me go out of the bed to the dunghill and send for all the neighbor's dogs that they may tear me to pieces.' Dorothy went on to say something about puppies; Mary did not remember what it was, but quoted Dorothy as saying, 'Be not afraid of me, for I shall not die now, for seven years I reign upon earth and then have greater shame and conflict to go through than this.' Signed and sworn in open court on August 18, 1681, by Mary Ayres. (JoAnn Riley McKey, Accomack County VA Court Order Abstracts Vol. II, Bowie MD, Heritage Books, Inc., 1996, p. 180-181)
He married Rebecca Hollowell about 1688. Rebecca was born about 1660. Rebecca died before November 25, 1740 in Accomack Co., VA, at approximately 80 years of age. Rebecca is listed as one of eight headrights for Thomas Welburne on September 18, 1688, when he was granted 400 acres near Chincoteague Creek. On May 11, 1686, Richard Hastings gave a cow to Richard Bull, son of Tobias Bull and his wife Rebecca (Mary F. Carey; Acc. Wills & Deeds 1676-1690, p. 423). On March 16, 1687, Tobias and Rebecca gave depositions, and her age given as about 27 years. (Mary F. Carey; Acc. Wills & Deeds 1682-1697, p. 112) Tobias Bull left his estate to his wife Rebecca. His children were Richard, Tobias, Jr., and Rebecca. Richard Bull had eight children, among them, a son named Dewey. Dewey died in 1738 in Accomack and Rebecca Bunting, widow, was named to administer his estate (Mary F. Carey, Acc. Orders 1737-1744, p. 66). The orders say "widow," not widow of Dewey as reported by Stratton Nottingham. Rebecca would have been Dewey's grandmother. Again, specific proof has not been found that Rebecca Hollowell, widow of Tobias Bull, married William Bunting. In her "Early Buntings of the Eastern Shore of VA, 1988," Mary Frances Carey stated, "No record has been found giving Rebecca's maiden name. She was apparently Rebecca Hollowell Bull, the widow of Tobias Bull. The evidence for this is circumstantial but much more than conjecture." William gave a deposition in Accomack County court on September 8, 1686, stating his age as 40 years, or thereabouts. He was a blacksmith. William was at Accomack before February 12, 1672, the date on which Daniel & Anne Jennifer were granted a patent for 2,000 acres for headrights, including that of William Bunn. On October 17, 1678, William Bunton acknowledged that he had run away for four months from the service of Mrs. Peters for whom Major West had purchased him. Bunton was ordered to serve ten weeks for damage done; he was ordered to serve West after the expiration of his indenture according to the law--eight months. Bunton was also to pay court costs.
On December 4, 1694, John Martial/Marshall leased to William and Rebecca Bunting or their heirs 500 acres of land at "Chingoteak Neck on ye Sea board", for a period of eleven years at an annual rent of 300 pounds of tobacco and casks. (Carolyn Seaman, Acc. Wills 1692-1715, Pt. 1, p. 117) William Bunting and William Martial/Marshall were witnesses to a will together. These Martial/Marshalls were of the Accomack family.
William's son, Holloway Bunting, married the daughter of George Marshall, son of John of the Northampton Marshalls. Four generations after William, his great great grandaughter, Elizabeth Bunting, daughter of George and Elizabeth Johnson Bunting, married Benjamin Marshall of the "Bayside" Marshall family. (These two Marshall families can be found in journals at the Ghote web site.)
William Bunting(I) and Mary Atkinson had the following child:

2 i. William2 Bunting (II) was born in Accomack Co., VA about 1680. William died after 1694. On February 20, 1694, James Atkinson gave a cow to his nephew William Bunting. (Mary Frances Carey, Early Buntings of the Eastern Shore of VA, 1988)
William Bunting(I) and Rebecca Hollowell had the following children:

+ 3 ii. Jonathan Bunting was born about 1691.

+ 4 iii. Holloway Bunting was born about 1695.

Return to Table of Contents or Index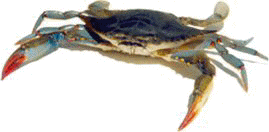 >>> Advertise Here <<<