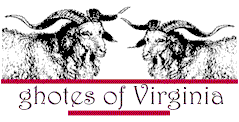 Cape Charles Connection
Last Updated 8 November 1999
---
A Letter from Elton Bennett
---
You might like to know that I had a very strange experience within one hour of finding this web site and for a splendid week following
1. A old lost friend (Raymond Dize) that I had not heard from in 53 years. Imediately started communicating. Ray and I were neighbors when we were 7 yrs. old. Would one think that we'd still have anything in common. Yes, friendship and it's renewal replacing sad lost time.
2. I also found (Billy Blasingame's name). His father once was part owner of the Savage & Blasingame Drugstore in Cape Charles. Now lives in Fla.
3. Then out of the blue I was ask by Guy Wilson if he could join with us((e-mail). Guy and I have also been communicating since. Guy's father started the bottleing company business in Cape Charles.
4. Then, wow! An ole friend Nelson Louis Barnes who worked for me at ole Newport News Shipbuilding, who I have known more than 20 years, ( even rode in the same car pool) writes to tell me his family came from the easternshore and we had never shared a word about this common ground. He recognized my name on your web site.
5. Then I receive a very nice an heart warming letter from Willie Dize (Ray's brother)who lives in Crisfield, Md Not having any communications from him for 64 yrs Wow! He continued conversation thru his letter as if it were just yesterday that we last saw one another. ??? His letter introduced his family, show concern of my having lost two of my brothers that he knew, and evidence of a very spiritual and God fearing all American guy. PTL
6. So at Cape Charles day I got to meet the new owner of the ole bottleing company who just happened to know my three older brothers. I got to see Geo. Savage and renew old acquaintences. Geo said I had put on a lot of weight and I replied that's ole Breyers ice cream that was started when I was about 6 or 7yrs. old eating ole Breyers Dixie Cups in his Pop's drugstore. Visited Cape Charles museum and left a few copies of ole photo's that I hope to scann for you sometime for CCC. Got to meet Oscar Lee Ewell's sister and show her an ole photo of him in the CC rythm band taken around 1934/35. Met Lawerence Dize whom I had not seen since 1941 when he was working with the Boy Scout troop of CC. Got to meet the late Stanley Barber's wife (Fern) and daughter( Melinie ). Stanley was one dear friend as we grew up together while in grammar school.
Thanks Jack Burn and everyone else for my renewals at age 72 in this new computer world. By the way, in 1957 I had a part in installing a giganticBeckman computer at the A1W site for the Navy Training Facility in Idaho where our company built the prototype for the USS - Enterprize. This computer was about 20ft long 4ft wide by 6ft high. Quite a difference from my Gateway 2000. The builders of this A1W Prototype had a 43 year reunion last week given by the shipyard. Later,
Elton
---
Return to the top of this page
Return to the Cape Charles Connection page
Return to the GHOTES home page
---