---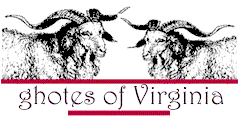 The 1870 Census of Chincoteague and Assateague, Virginia
"Township of the Islands"
Transcribed and contributed to the GHOTES Web site by Gail M. Walczyk
---
PART ONE, Consisting of Household Numbers TI1 through TI116.
---
SCHEDULE 1. Inhabitants in TOWNSHIP OF THE ISLANDS, in the County of ACCOMAC, State of VIRGINIA, enumerated by me on the 26th day of JULY, 1870.
Post Office: BELL HAVEN
T. W. TAYLOR, ASS'T Marshal
ORIGINAL PAGES 1-29 MICROFILM PAGES 53-67
Key to Table
Column
Contents
1
Household Number
2
Family Number
3
Name of Individual
4
Age in 1870
5
Race/Gender
6
Occupation or Month of Birth or Marriage
7
Real Property
8
Personal Property
9
State of birth if not VA

---

1
2
3
4
5
6
7
8
9
TI1
1
Bloxom, Solomon
45
W/m
sailor
$2,000.00
$1,000.00
Bloxom, Jemima
32
W/f
keeps house
NJ
Bloxom, Annie L.
8
W/f
Bloxom, Mary D.
8
W/f
Adams, Ezra T.
22
W/m
sailor
NJ
Adams, Samuel
20
W/m
oysterman
NJ
Adams, Elba
12
W/f
Adams, Laura
17
W/f
Loflin, John
22
B/m
oysterman
$300.00
DE
Birch, Cator
22
W/m
oysterman
$500.00
TI2
2
Adams, William T.
25
W/m
oysterman
$200.00
$100.00
NJ
Adams, Martha
19
W/f
keeps house
DE
Adams, Jemima
8
W/f
TI3
3
Crippin, Rawson
42
B/m
oysterman
Crippin, Sallie
44
B/f
domestic servant
Taylor, William
17
B/m
oysterman
Taylor, Betsy
10
B/f
Taylor, Charlotte
9
B/f
TI4
4
Hudson, Alfred
25
W/m
oysterman
$500.00
$300.00
Hudson, Mary A.
20
W/f
keeps house
Hudson, Henry L.
2
W/m
Howell, Mary
25
B/f
domestic servant
TI5
5
Clayville, William
43
W/m
oysterman
$100.00
$600.00
MD
Clayville, Bertha
31
W/f
keeps house
Clayville, Sallie
11
W/f
Clayville, Mary A.
10
W/f
Clayville, William T.
1
W/m
Watson, Elizabeth
28
W/f
domestic servant
Young, Thomas
35
W/m
oysterman
$400.00
Lewis, George
13
W/m
oysterman
$300.00
Lewis, John A.
7
W/m
$300.00
Whealton, Isaac
23
W/m
retail merchant
TI6
6
Cord, Salathiel
27
W/m
house carpenter
$100.00
Cord, Nancy J.
29
W/f
keeps house
DE
Cord, William C.
15
W/m
oysterman
Cord, Annie C.
12
W/f
Cord, Cornelia
4
W/f
TI7
7
Thornton, James W.
31
W/m
oysterman
$500.00
$300.00
Thornton, Eliza
26
W/f
keeps house
Thornton, Sarah E.
11
W/f
Thornton, Annie
7
W/f
Thornton, Pheobe A.
3
W/f
Thornton, James W.
3mos
W/m
Born March
8
Wimbrough, William
23
W/m
oysterman
$100.00
Wimbrough, Ellen
19
W/f
keeps house, married February
TI8
9
Whealton, William
27
W/m
retail merchant
$1,500.00
$2,000.00
Whealton, Josephine
25
W/f
keeps house
Birch, Mary E.
22
W/f
$200.00
$200.00
TI9
10
Pointer, James
30
W/m
oysterman
$200.00
Pointer, Lydia
36
W/f
keeps house
Pointer, Mary A.
8
W/f
Pointer, James T.
5
W/m
Pointer, Robert
3
W/m
TI10
11
Clark, Elias
35
W/m
house carpenter
$100.00
DE
Clark, Eliza
36
W/f
keeps house
Taylor, Robert J.
14
W/m
oysterman
Taylor, Jemima
13
W/f
Clark, Oliver
7
W/m
Clark, Charles S.
2mo
W/m
Born April
12
Snead, Bridget
61
W/f
keeps house
$800.00
Snead, John
19
W/m
oysterman
TI11
13
Turner, Charles
24
W/m
oysterman
$100.00
Turner, Margaret
24
W/f
keeps house
TI12
14
Benson, William
26
W/m
oysterman
$100.00
$100.00
MD
Benson, Elizabeth
26
W/f
keeps house
Benson, Nancy C.
7
W/f
Benson, Mary E.
5
W/f
Howell, Frances
24
B/f
domestic servant
Howell, Isaac
2
B/m
TI13
15
Watson, John
53
W/m
oysterman
$300.00
$100.00
Watson, Mary
27
W/f
keeps house
Watson, William
20
W/m
oysterman
Watson, John P.
16
W/m
oysterman
TI14
16
Hudson, Joseph
47
W/m
sailor
$200.00
$100.00
MD
Hudson, Mary J.
40
W/f
keeps house
MD
Hammond, Mary S.
18
W/f
MD
Hammond, Ella M.
13
W/f
MD
Williams, King
26
W/m
sailor
$200.00
MD
TI15
17
Young, Theodore
22
W/m
oysterman
$200.00
$100.00
NJ
Young, Mary
22
W/f
keeps house
NJ
Young, Sarah C.
10
W/f
Young, Lydia A.
4mos
W/f
Born April
TI16
18
Jones, John
35
W/m
oysterman
$200.00
$100.00
Jones, Nancy
31
W/f
keeps house
Jones, Mary J.
11
W/f
Jones, John W.
7
W/m
Jones, Selby T.
5
W/m
Jones, Reuben T.
2
W/m
TI17
19
Snead, Thomas
30
W/m
oysterman
$500.00
$100.00
Snead, Alice
25
W/f
keeps house
Snead, Ruth
6
W/f
Snead, James
11
W/m
Snead, John
3
W/m
Snead, Emery
2mos
W/m
Born May
Townsend, Eliza
25
W/f
domestic servant
TI18
20
Holston, Isaiah
41
W/m
sailor
$500.00
$200.00
MD
Holston, Comfort
35
W/f
keeps house
Holston, John W.
9
W/m
Holston, Emeline
7
W/f
Holston, Charles
4
W/m
TI19
21
Moffitt, Emory
31
W/m
sailor
$300.00
MD
Moffitt, Mary
30
W/f
keeps house
TI20
22
Conkling, Henry
28
W/m
oysterman
$200.00
NJ
Conkling, Sarah A.
20
W/f
keeps house
Conkling, Sarah A.
7mos
W/f
December
TI21
23
Whealton, John A.
40
W/m
oysterman
TI22
24
Buck, William
68
W/m
blacksmith
$100.00
NJ
Buck, Elizabeth
55
W/f
keeps house
DE
Justis, Sarah
28
W/f
domestic servant
TI23
25
Watson, Peter
51
W/m
oysterman
$100.00
$200.00
Watson, Susan
40
W/f
keeps house
PA
Watson, David
19
W/m
oysterman
Watson, Caleb
18
W/m
oysterman
Watson, Robert
12
W/m
Watson, Peter
10
W/m
Watson, William
9
W/m
Watson, Mary J.
4
W/f
Scarborough, Comfort
30
W/f
domestic servant
TI24
26
Watson, Benjamin
35
W/m
oysterman
$200.00
Watson, Mary
31
W/f
Watson, Frances
10
W/f
TI25
27
Collins, Eli
65
W/m
oysterman
$200.00
$1,000.00
MD
Collins, Mary
50
W/f
keeps house
MD
Collins, Isaac J.
21
W/m
oysterman
MD
Collins, Emma
18
W/f
MD
Collins, Mary Ann
15
W/f
MD
Collins, Sewell
11
W/m
MD
28
Collins, Peter
27
W/m
oysterman
$100.00
MD
Collins, Belle
22
W/f
keeps house
DE
Collins, Matilda
2
W/f
29
Collins, Ebe
23
W/m
oysterman, married December
$200.00
MD
Collins, Mary S.
23
W/f
keeps house
TI26
30
Tindell, John W.
54
W/m
shoemaker
$700.00
$200.00
MD
Tindell, Nancy
50
W/f
keeps house
TI27
31
Tindell, George
23
W/m
oysterman
Tindell, Sarah
22
W/f
keeps house
MD
Tindell, George
3mos
W/m
Born March
Smack, James J.
40
W/m
shoemaker
MD
32
Kellam, E.C.
32
W/m
schoolteacher
33
Birch, William D.
24
W/m
oysterman
TI28
34
Melson, Samuel
56
W/m
oysterman
MD
Melson, George
14
W/f
Melson, Maria
12
W/f
TI29
35
Caulk, John
55
W/m
collection of customs
DE
TI30
36
Smith, Nathaniel S.
29
W/m
physician
$1,000.00
$400.00
Smith, Juliet C.
25
W/f
keeps house
Smith, Fleuellen
3
W/f
Bowden, Harriet
18
W/f
domestic servant
MD
Caulk, Elizabeth
17
W/f
domestic servant
MD
Caulk, Malyon
2
W/m
MD
Caulk, Cornelia
8mos
W/f
October
Bowden, Ann C.
9
W/f
TI31
37
Parker, William J.
34
W/m
sailor
$100.00
MD
Parker, Margaret
36
W/f
keeps house
Birch, Amy
17
W/f
Birch, Thomas B.
19
W/m
sailor
TI32
38
Tarr, David
45
W/m
oysterman
$2,500.00
$1,000.00
Tarr, Mary C.
46
W/f
keeps house
MD
Tarr, John R.
20
W/m
oysterman
Tarr, Nancy M.
17
W/f
Tarr, David P.
15
W/m
oysterman
Tarr, Joshua
11
W/m
Tarr, Rosanna
10
W/f
Tarr, Margaret J.
7
W/f
Tarr, Ida
6
W/f
Tarr, Matilda E.
2
W/f
TI33
39
Tarr, James S.
23
W/m
oysterman
$100.00
Tarr, Mary C.
17
W/f
keeps house
TI34
40
Connet, Martin
52
W/m
oysterman
$100.00
$100.00
Connet, Charlotte
42
W/f
keeps house
Connet, George W.
13
W/m
oysterman
Connet, Elizabeth M.
9
W/f
Connet, Angeline M.
5
W/f
Connet, Harriet E.
2
W/f
TI35
41
Bloxom, Elijah J.
34
W/m
oysterman
$200.00
$100.00
Bloxom, Airy L.
24
W/f
keeps house
Bloxom, Elizabeth
8
W/f
Bloxom, Susanna
7
W/f
Bloxom, Sarah A.
4
W/f
Bloxom, John W.
1
W/m
Hopkins, Henry M.
10
W/m
TI36
42
Jester, Kendell
57
W/m
oysterman
$2,000.00
$1,500.00
Jester, Eliza
56
W/f
keeps house
Jester, Reuben
18
W/m
oysterman
$100.00
$100.00
Bloxom, Comfort
16
W/f
domestic servant
Bowden, William
17
W/m
oysterman
TI37
43
Baker, Josiah P.
31
W/m
house carpenter
$300.00
$200.00
MD
Baker, Elizabeth J.
23
W/f
keeps house
Baker, Josephine
2
W/f
Baker, Julia A.
8mos
W/f
Taylor, Charles
45
W/m
oysterman
$100.00
$100.00
TI38
44
Jones, John J.
22
W/m
oysterman
$300.00
$100.00
Jones, Louisa
23
W/f
keeps house
Jones, Mary E.
1
W/f
Connet, Elizabeth
7
W/f
Birch, James M.
27
W/m
oysterman
$1,000.00
$300.00
TI39
45
Jones, Sarah A.
38
W/f
keeps house
$100.00
$300.00
Jones, Lydia A.
7
W/f
Jones, Thomas B.
3
W/m
46
Lewis, Hulda
35
W/f
domestic servant
Lewis, Narcissa
12
W/f
TI40
47
Bowden, Parker S.
65
W/m
oysterman
$400.00
$400.00
Bowden, Mary A.
53
W/f
keeps house
Bowden, John R.
27
W/m
oysterman
TI41
48
Watson, George
25
W/m
oysterman
Watson, Annie
19
W/f
keeps house
Watson, Lydia A.
6mos
W/f
TI42
49
Bowden, William B.
42
W/m
oysterman
$200.00
$100.00
Bowden, Margaret
35
W/f
keeps house
Bowden, Joshua
18
W/m
oysterman
Bowden, Comfort J.
11
W/f
Bowden, Parker W.
8
W/m
Bowden, George J.
5
W/m
Bowden, Daniel
4
W/m
Jones, Sadie M.
14
W/f
domestic servant
$100.00
TI43
50
Bowden, Airy
25
W/m
oysterman
Bowden, Mary
32
W/f
keeps house
Bowden, John Selby
12
W/m
Bowden, Bridie
7mos
W/f
December
TI44
51
Bowden, Parker
30
W/m
oysterman
$300.00
$100.00
Bowden, Maria C.
25
W/f
keeps house
Bowden, Mary Jane
13
W/f
Bowden, Daniel
11
W/m
Bowden, Airy Thomas
9
W/m
Bowden, Joshua
5
W/m
Bowden, Annie M.
3
W/f
Bowden, Alice A.
1
W/f
TI45
52
Beebe, John
50
W/m
oysterman
DE
Beebe, Nancy
40
W/f
Beebe, Ellen
13
W/f
Beebe, Comfort
10
W/f
Beebe, Daniel
2
W/m
Beebe, Sarah
4
W/f
TI46
53
Jester, Isaac
30
W/m
oysterman
$200.00
Jester, Margaret
28
W/f
Jester, Isaac S.
13
W/m
Jester, Drucilla J.
12
W/f
Jester, William J.
9
W/m
Jester, Kendell P.
7
W/m
Jester, John C.
6
W/m
Jester, Mary M.
9mos
W/f
Born in October
NOTE: TWO FAMILIES WERE LISTED AS 52 AND 53.
TI47
52
Mallett, James
52
W/m
oysterman
$200.00
$100.00
Mallett, Ann M.
34
W/m
keeps house
Mallett, George E.
13
W/m
Mallett, Sallie E.
9
W/m
Mallett, Harriet A.
7
W/f
Mallett, James A.
5
W/m
Mallett, Mary S.
3
W/f
Mallett, John
1mos
W/m
Born May
TI48
53
Bradford, John
28
W/m
oysterman
Bradford, Jane
25
W/f
keeps house, married October
TI49
54
Williams, Edwin B.
52
W/m
oysterman
$200.00
$200.00
DE
Williams, Sophia
42
W/f
keeps house
DE
Williams, Catherine
24
W/f
DE
Williams, Ellinor
21
W/f
DE
Williams, Mary
18
W/f
DE
Williams, James
15
W/m
DE
Williams, Lucinda
13
W/f
DE
Williams, Ebe
11
W/m
DE
Williams, John
8
W/m
DE
Taylor, Charles
6
W/m
DE
TI50
55
Cluff, James
32
W/m
oysterman
$200.00
$100.00
Cluff, Elizabeth
24
W/f
keeps house
Cluff, Josephine
3
W/f
Cluff, Hiram C.
6mos
W/m
Born January
TI51
56
Jester, Ebe
40
W/m
oysterman
$300.00
$100.00
Jester, Mary
28
W/f
keeps house
Jester, Sarah E.
13
W/f
Jester, Ann
10
W/f
Jester, Henry
8
W/m
Jester, Elijah
6
W/m
Jester, Mary Jane
3
W/f
TI52
57
Whealton, Daniel
33
W/m
oysterman
$700.00
$100.00
Whealton, Mary A.
28
W/f
keeps house
Whealton, Mary E.
12
W/f
Whealton, Ann M.
9
W/f
Whealton, James M.
7
W/m
Whealton, Julia
3
W/f
Whealton, Priscilla
2
W/f
Martin, Aornder
54
W/m
MI
TI53
58
Lynch, Joseph B.
28
W/m
oysterman
$500.00
DE
Lynch, Charlotte
25
W/f
keeps house
MD
Lynch, James H.
11
W/m
DE
Lynch, EbeE.
8
W/m
DE
Lynch, Joseph
6
W/m
DE
Lynch, Levin
4
W/m
DE
59
Bishop, Reuben W.
36
W/m
sailor
DE
Bishop, Nancy W.
34
W/f
keeps house
DE
Bishop, Joshua M.
9
W/m
Bishop, Charles H.
8
W/m
Bishop, Alfred W.
7
W/m
Bishop, Edward P.
5
W/m
Bishop, John B.
3
W/m
Bishop, David B.
1
W/m
TI54
60
Birch, George
35
W/m
oysterman
$1,000.00
$300.00
Birch, Tinny M.
36
W/f
keeps house
Birch, Mary M.
7
W/f
Birch, George G.
2
W/m
Birch, John S.
2mos
W/m
Born April
TI55
61
Whealton, William
22
W/m
oysterman
$500.00
$100.00
Whealton, Emma
29
W/f
keeps house, married August
TI56
62
Shepley, Zedariah
46
W/m
oysterman
$200.00
$100.00
MD
Shepley, Mary
44
W/f
keeps house
NC
Shepley, Libbie
19
W/f
Shepley, Nancy
17
W/f
Scott, Mary
65
W/f
MD
Jester, Lambert
21
W/m
oysterman
Whealton, Gertrude
4
W/f
TI57
63
Justus, Benjamin
22
W/m
oysterman
MD
Justus, Polly
24
W/f
keeps house, married September
TI58
64
Kenney, Joseph T.
28
W/m
revenue clerk
$2,000.00
$500.00
MD
Kenney, Sarah C.
23
W/f
keeps house
Kenney, Joseph M.
1mo
W/m
Born May
Caulk, Cornelia
50
W/f
DE
Caulk, Mary H.
5
W/f
Caulk, Adam S.
3
W/m
Caulk, Columbus J.
32
W/m
lighthouse keeper
$1,000.00
$500.00
DE
Brown, Frances
14
F/mu
domestic servant
MD
TI59
65
Payne, Moses J.
48
W/m
oysterman
$2,000.00
$2,000.00
MD
Payne, Tabitha
50
W/f
keeps house
Payne, Ellen A.
7
W/f
Holloway, Betsy
50
W/f
Whealton, Daniel
17
W/m
retailmerchant
$400.00
$800.00
Lewis, Isaac
30
W/m
oysterman
$500.00
Taylor, James
17
W/m
domestic servant
Howell, Betsy
40
B/f
domestic servant
TI60
66
Jones, John A.
40
W/m
oysterman
$1,000.00
$1,000.00
Jones, Airy
38
W/f
keeps house
Jones, George W.
10
W/m
Jones, Howard F.
9
W/m
Jones, Isaac D.
7
W/m
Jones, Rebecca S.
5
W/f
Jones, John D.
8mos
W/m
November
TI61
67
Reid, William
22
W/m
oysterman
Reid, Famy
75
W/f
keeps house
TI62
68
Lewis, Luke C.
30
W/m
oysterman
$1,800.00
$3,000.00
Lewis, Elizabeth
24
W/f
keeps house
TI63
69
Law, Levin W.
29
W/m
oysterman
$500.00
$200.00
MD
Law, Mary J.
26
W/f
keeps house
Law, Mary E.
3
W/f
Law, Ezekiel J.
1
W/m
Whealton, Ida
4
W/f
TI64
70
Whealton, John B.
28
W/m
oysterman
$800.00
TI65
71
Thornton, John J.
35
W/m
oysterman
$100.00
Thornton, Elizabeth
32
W/f
keeps house
Thornton, Ann E.
1
W/f
Pitts, Catherine
7
W/f
Carpenter, Nancy
52
W/f
TI66
72
Melvin, Thomas
48
W/m
oysterman
$200.00
$500.00
MD
Melvin, Mahala
40
W/f
keeps house
Melvin, William
14
W/m
oysterman
DE
Melvin, Josephine
11
W/f
DE
Melvin, Sarah
6
W/f
Melvin, Mary
5
W/f
Melvin, David H.
4
W/m
Melvin, Nancy
3
W/f
Hall, Charlotte A.
16
W/f
domestic servant
TI67
73
Thornton, William P.
55
W/m
oysterman
$600.00
$1,000.00
Thornton, Nancy C.
48
W/f
keeps house
74
Banett, Alfred P.
31
W/m
sailor
$300.00
NJ
Banett, Nancy C.
30
W/f
keeps house
Banett, Abraham
3
W/m
Banett, Evie W.
5mos
W/m
Born January
Bowden, Hester A.
7
W/f
TI68
75
Andrews, William
44
W/m
oysterman
$400.00
$300.00
Andrews, Mary A.
33
W/f
keeps house
Andrews, William
11
W/m
Andrews, Comfort
15
W/f
Andrews, Catherine
9
W/f
Andrews, David
5
W/m
Andrews, Annie
1
W/f
76
Andrews, Modicai
19
W/m
oysterman
$200.00
Andrews, Mary M.
20
W/f
keeps house
Andrews, Mary S.
1mo
W/f
Born May
77
Beebe, Silas B.
21
W/m
oysterman
$200.00
Beebe, Arinthia A.
16
W/f
keeps house
TI69
78
Williams, Selby
35
W/m
oysterman
$200.00
$100.00
Williams, Susan
40
W/f
keeps house
Williams, Mary E.
14
W/f
Williams, Littleton
12
W/m
oysterman
Williams, Joshua
5
W/m
Williams, Nancy
3
W/f
Williams, Minot
2
W/f
TI70
79
Lewis, William P.
35
W/m
oysterman
$200.00
$300.00
Lewis, Mary
24
W/f
keeps house
PA
Lewis, William
1
W/m
TI71
80
Tindell, John H.
26
W/m
oysterman
$500.00
$800.00
Tindell, Elenina
27
W/f
keeps house
Tindell, Harriett W.
2
W/f
Tindell, Airy E.
1
W/f
TI72
81
Tindell, James
30
W/m
oysterman
$300.00
$700.00
Tindell, Malinda
20
W/f
keeps house
Tindell, Susann
1
W/f
TI73
82
Shockley, William W.
50
W/m
retail merchant
$2,000.00
$600.00
Shockley, Harriet
40
W/f
keeps house
MD
Shockley, Cordelia F.
23
W/f
Shockley, Alfred
18
W/m
clerk in store
TI74
83
Tatem, William
35
W/m
oysterman
Tatem, Annie
9
W/f
84
Brown, Elizabeth
40
W/f
keeps house
$300.00
$100.00
Wimbrough, John T.
19
W/m
oysterman
Wimbrough, Oliver L.
8
W/m
Brown, George K.
1
W/m
TI75
85
Thornton, Kendell
44
W/m
oysterman
$100.00
Thornton, Sarah
30
W/f
keeps house
Thornton, John
15
W/m
oysterman
TI76
86
Melvin, Isaac
28
W/m
oysterman
$500.00
$100.00
Melvin, Maria
29
W/f
keeps house
Melvin, Lavenia
2
W/f
Townsend, Mary E.
13
W/f
TI77
87
Mumford, Zedicia B.
27
W/m
retail merchant
$1,000.00
MD
Mumford, Mary E.
24
W/f
keeps house
MD
Mumford, OleviaC.
3
W/f
MD
Mumford, Alice N.
3
W/f
MD
Mumford, William
2mos
W/m
Born April
MD
Jenkins, Belle
6
B/f
domestic servant
TI78
88
Bloxom, Daniel
65
B/m
oysterman
TI79
Mumford, John R.
30
W/m
retail merchant
$1,200.00
$1,800.00
MD
Mumford, Alexine
24
W/f
keeps house
MD
Mumford, Martha A.
9mos
W/f
November
89
Taylor, Jane
11
W/f
domestic servant
DE
TI80
90
Smith, Charles H.
30
W/m
lighthouse keeper
$600.00
$500.00
PA
Smith, Mary M.
29
W/f
keeps house
DE
Smith, Charles H. Jr.
9
W/m
DE
Smith, Mary C.
5
W/f
Smith, Juliet E.
1
W/f
Brown, Elizabeth
70
W/f
domestic servant
TI81
91
Mumford, Samuel
35
W/m
retail merchant
$1,200.00
$2,000.00
MD
Mumford, Eliza P.
26
W/f
keeps house
MD
Mumford, Hattie D.
5
W/f
TI82
92
Babbitt, Charles C.
39
W/m
oysterman
$1,000.00
$1,000.00
ME
Babbitt, Susanna
35
W/f
keeps house
NY
Babbitt, Catherine M.
14
W/f
NY
Babbitt, Mary F.
12
W/f
NY
Babbitt, Charles C.
10
W/m
NY
TI83
93
Powell, Henry C.
27
W/m
house carpenter
$100.00
MD
Powell, Clara
28
W/f
keeps house
MD
Powell, Clarence
3
W/m
Powell, Rhoda
2
W/f
Nock, Maria
8
B/f
domestic servant
TI84
94
Rosenthall, Henry
18
W/m
retail merchant
$500.00
Hes-sen
TI85
95
Turlington, Charles
27
W/m
oysterman
$100.00
Turlington, Margaret
27
W/f
keeps house
TI86
96
Scott, Benjamin
33
W/m
oysterman
$100.00
Scott, Leah Ann
23
W/f
keeps house
Scott, William T.
9
W/m
Scott, John H.
2
W/m
97
Scott, John Wesley
22
W/m
oysterman
Scott, Nancy
17
W/f
keeps house
TI87
98
Jester, Charles S.
50
W/m
oysterman
$800.00
$300.00
DE
Jester, Delila
37
W/f
keeps house
Jester, William J.
20
W/m
oysterman
$200.00
Jester, Joseph V.
19
W/m
oysterman
$200.00
Jester, Charles T.
16
W/m
oysterman
Jester, Daniel J.
13
W/m
oysterman
Jester, Mary Ann
11
W/f
Jester, George H.
9
W/m
Jester, Elizabeth E.
6
W/f
Jester, Virginia E.
3
W/f
Sharpley, Drucilla
22
W/f
$800.00
TI88
99
Birch, William F.
56
W/m
oysterman
$400.00
$500.00
Birch, Phoebe
30
W/f
keeps house
Birch, Henry A.W.
12
W/m
oysterman
Birch, George T.
10
W/m
Birch, Peter R.
8
W/m
Birch, Joshua W.
6
W/m
Birch, John
4
W/m
Birch, Andrew J.
1
W/m
Andrews, Sallie
14
W/f
domestic servant
Birch, William
8
W/m
TI89
100
Jester, John S.
63
W/m
oysterman
$300.00
Jester, Rebecca
63
W/f
keeps house
Jester, Rhodeanne
17
W/f
Jester, Rebecca
1
W/f
TI90
101
Jester, John J.
23
W/m
oysterman
Jester, Sarah
24
W/f
keeps house
Jester, Amy
1
W/f
TI91
102
Stengle, Adam
27
W/m
Minister
$200.00
MD
Stengle, Elizabeth
22
W/f
keeps house
Stengle, Mary A.
5
W/f
Stengle, George
3
W/m
Stengle, Charles J.
6mos
W/m
December
TI92
103
Jones, Daniel
35
W/m
oysterman
$300.00
$500.00
Jones, Mary
34
W/f
keeps house
Jones, Major
15
W/m
oysterman
Jones, James
13
W/m
oysterman
Jones, Jane
10
W/f
Jones, Mary A.
8
W/f
Jones, Drucilla
6
W/f
Jones, Mary
8
W/f
TI93
104
Bunting, John W.
34
W/m
oysterman
$4,000.00
$5,000.00
Bunting, Susan E.
33
W/f
keeps house
Bunting, Kendell J.
9
W/m
Bunting, John H.
7
W/m
Bunting, William K.
6
W/m
Bunting, Elizabeth
4
W/f
Bunting, George W.
4mos
W/m
Born February
Lewis, John E.P.
16
W/m
domestic servant
Birch, Mary
9
W/f
domestic servant
Brown, Betsy
25
B/f
domestic servant
TI94
105
Howell, Alford
35
B/m
oysterman
$100.00
Howell, Elizabeth
27
B/f
keeps house
Howell, Alford Jr.
7
B/m
Howell, Sallie
5
B/f
Howell, Mary A.
3
B/f
Crippin, John
21
B/m
Crippin, Mary
21
B/f
TI95
106
George, Zadecy
37
B/m
oysterman
George, Sina
23
B/f
TI96
107
Jester, William
54
W/m
oysterman
$500.00
$100.00
Jester, Elizabeth
35
W/f
keeps house
Jester, Rebecca
11
W/f
Jester, Drucilla
5
W/f
Jester, John B.
3
W/m
Jester, Mary A.
1mo
W/f
Born May
TI97
108
Davis, Lewis
45
B/m
oysterman
$100.00
Davis, Hester A.
54
B/f
keeps house
TI98
109
Broadwater, William
49
B/m
oysterman
$100.00
$100.00
Broadwater, Mary
35
B/f
keeps house
Broadwater, James
12
W/m
TI99
110
Birch, Henry
36
W/m
oysterman
$200.00
$100.00
Birch, Rose A.
25
W/f
keeps house
Birch, Ann M.
8
W/f
Birch, Charles H.
6
W/m
Birch, Lizzie E.
4
W/f
Birch, Daniel J.
2
W/m
TI100
111
Birch, John J.
58
W/m
oysterman
Birch, Decatur
24
W/m
oysterman
Birch, Rebecca
22
W/f
keeps house
Birch, Joseph
20
W/m
oysterman
Birch, Matilda
14
W/f
TI101
112
Watson, Thomas
22
W/m
oysterman
$100.00
Watson, Delaner
22
W/f
keeps house
113
Daisy, John
21
W/m
oysterman
Daisy, Mason
22
W/f
keeps house
TI102
114
Birch, Thomas
48
W/m
oysterman
$100.00
$100.00
Birch, Sophia A.
38
W/f
keeps house
Birch, John W.
18
W/m
oysterman
Birch, Nancy M.
16
W/f
Birch, Atlanta
14
W/f
Birch, Mary E.
12
W/f
Birch, Elizabeth
10
W/f
Birch, Hatula
6
W/m
Birch, Roxilla L.
4
W/f
TI103
115
Lewis, William T.
28
W/m
oysterman
$600.00
$300.00
Lewis, Rebecca
24
W/f
keeps house
Lewis, David H.
2
W/m
Lewis, Emory
2mos
W/m
Born April
Bowden, William
11
W/m
domestic servant
Clarke, Jane R.
13
W/f
domestic servant
NJ
TI104
116
Boston, Henry
32
W/m
oysterman
$200.00
MD
Boston, Mary
26
W/f
keeps house
Boston, Nancy A.
2
W/f
Boston, Cubbie
4mos
W/m
Born February
117
Booth, Nancy
46
W/f
keeps house
$500.00
$100.00
Booth, Elizabeth
15
W/f
TI105
118
Booth, John
24
W/m
oysterman
Booth, Adeline
28
W/f
keeps house
Booth, Albert
7
W/m
Booth, Elizabeth
5
W/f
Booth, Levin
3
W/m
Booth, Rebecca
1
W/f
TI106
119
Clarks, Joshua
28
W/m
oysterman
Clarks, Elizabeth
25
W/f
keeps house
Clarks, Elizabeth
1
W/f
120
Jester, Polly
42
W/f
Jester, Rebecca A.
14
W/f
Clarks, Daniel
80
W/m
TI107
121
Mason, Randall
67
W/m
oysterman
$1,500.00
$100.00
MD
Mason, Mary A.
55
W/f
keeps house
Mason, William
14
W/m
oysterman
Mason, George
11
W/m
122
Rogers, Medab
50
W/m
oysterman
$100.00
NY
TI108
123
Hudson, Joshua
32
W/m
oysterman
$1,400.00
$600.00
DE
Hudson, Leah C.
24
W/f
keeps house
Hudson, Joshua E.
7
W/m
Hudson, Elizabeth A.
3
W/f
TI109
124
Whealton, Joshua
36
W/m
oysterman
$1,000.00
$700.00
Whealton, Nancy
37
W/f
keeps house
Whealton, Hester A.
14
W/f
Whealton, Margaret E.
11
W/f
Whealton, Elizabeth
9
W/f
Whealton, William
8
W/m
Whealton, Henrietta
3
W/f
TI110
125
Rowen, Daniel
49
W/m
oysterman
$700.00
$200.00
NJ
Rowen, Elizabeth
46
W/f
keeps house
DE
Rowen, Mary E.
10
W/f
PA
TI111
126
Truitt, Andrew R.
35
W/m
sailor
$100.00
DE
Truitt, Ann M.
27
W/f
keeps house
DE
Truitt, Elizabeth
4
W/f
PA
TI112
127
Whealton, Joshua J.
24
W/m
retail merchant
$800.00
$1,000.00
Whealton, Nanny C.
20
W/f
keeps house
Whealton, Mdiana R.
1
W/f
Lewis, Albert T.
19
W/m
idiotic
Howell, Ann M.
20
F/mu
domestic servant
TI113
128
Collins, Charles
42
W/m
oysterman
$300.00
DE
Collins, Hester
36
W/f
keeps house
MD
Collins, Martha
19
W/f
DE
Collins, Sarah J.
16
W/f
DE
Collins, Mary E.
14
W/f
DE
Collins, John
9
W/m
DE
Collins, Charles H.
7
W/m
DE
Collins, William
5
W/m
Bishop, Sarah C.
9
W/f
TI114
129
Lewis, David
48
W/m
oysterman
$3,000.00
$7,000.00
Lewis, Sarah
30
W/f
keeps house
Lewis, Ebe
23
W/m
oysterman
Lewis, Mary
17
W/f
Lewis, Charlotte
13
W/f
Lewis, David H.
9
W/m
Jones, Vesta E.
17
W/f
Jones, William
14
W/m
Jones, Caroline
13
W/f
Jones, Joshua
5
W/m
Jester, Nancy
76
W/f
Blake, Frank
21
B/m
oysterman
TI115
130
Snead, Sarah M.
48
W/f
keeps house
$500.00
$100.00
Lewis, Rebecca
12
W/f
Lewis, Mary J.
6
W/f
TI116
131
Nickols, Philip
39
W/m
oysterman
MD
Nickols, Matilda
35
W/f
keeps house
DE
Nickols, William S.
14
W/m
DE
Nickols, Ida M.
11
W/f
DE
Nickols, Annie R.
10
W/f
MD
Nickols, Charles
9
W/m
MD
Nickols, Thomas S.
8
W/m
MD
Nickols, Cora A.
4
W/f
MD
Nickols, Frank
1
W/m
MD
CONTINUED ... CLICK HERE

Contributed by Gail M. Walczyk - petersrow@aol.com

SOURCE:
Walczyk, Gail M., Transcriber. Accomack County Virginia 1870 Census Part I, Accomack Parish, (Coram, NY: Peter's Row, 1999, pp 97-123.) http://www.petersrow.bookpub.net/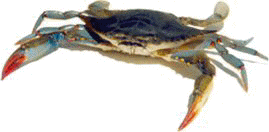 >>> Advertise Here <<<