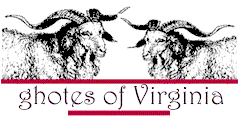 The Ghotes Common Ancestor Linkage Project
---
The research of the many genealogists and historians that comprise the Ghotes group has revealed that many of our ancestors from the Eastern Shore are indeed common ancestors for many of us. This project is an attempt to link those ancestors to the Ahentafels and Descendant Charts found in the Ghotes database.
Comments and suggestions are welcome.
INDEX OF COMMON ANCESTORS
A / B / C / D / E / F / G / H / I / J / K / L / M / N / O / P / Q / R / S / T / U / V / W / X / Y / Z
B
BRIDELL, DAVID. b. c. 1775, Worcester County, Maryland. He married Sarah HOLLOWAY b. ca 1776-79. ANCESTOR OF: Bredell, Iva Frances / Wooten, Alywn Henry
G
GRIFFETH, JEROM. B. ca. 1639. D. May 1708 Northampton Co, VA. Will. Ma. ca. 1662 Northampton Co, VA to Elizabeth Gelding, d/o William Gelding and Elizabeth //. Resided: Capeville, Northampton Co, VA. Occupation: Cooper. ANCESTOR OF: Goffigon, Obediah George (ancestor of Mamaghote Barbara Cox) / Griffin, Jr., A. Ray
R
ROBINS, OBEDIENCE. b. ca. 1601 Buckley Northamptonshire England, m. Grace O'Neil, d. 30 Dec 1662 Northampton Co., VA. ANCESTOR OF:Andrews, Annie Drue (grandmother of ghote Linda Harris) / Driscoll, Millard James / Wilkins, William Kendall "Bill", /
S
SAVAGE, THOMAS. b. 1595, m. 1621 Hannah Tyng, d. ca 1633 Northampton Co., VA. ANCESTOR OF:William Kendall "Bill" Wilkins / Millard James Driscoll
---
Return to the top of this page.
Return to the GHOTES home page
---
Page accesses to date:
---
---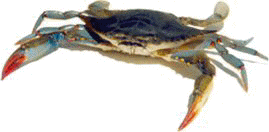 >>> Advertise Here <<<