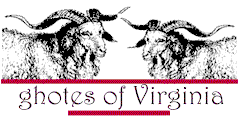 Eastern Shore History
Crowsontown Methodist Episcopal Church in Justisville
---
There was a Crowsontown Methodist Episcopal Church in Justisville, which was started a few years before 1884. C. A. Grice of Cokesbury and Ayres Chapel held classes in private homes and conducted bush meetings in the area. The Reverend Andrew Davis held the first services in a new building, in 1884. A Bishop Willard Mallalieu preached the dedicatory sermon in 1886.
The building was enlarged in 1888 and rebuilt in 1900. In 1902 a parsonage was built. In 1900 the church became a station church under Baynard Wheatley. The church became attached to the Onancok Circuit in 1906. There were 71 members at that time. The church closed in 1930. Sally Dennis Rew Crowson's funeral was the last service held in the church. Her husband had built the church.
In 1934 the church building was split into two parts. The front half was made into a house. The back was moved about a mile north to Parker Landing,and made into a barn. Both parts are still standing.
This information came from the book "Revival's Children - A Religious History of Virginia's Eastern Shore" by Kirk Mariner (pp 347) Peninsula Press Salisbury, Maryland 1979.
The book also has a map showing the location of the original church and the locations of the two parts today. (pp346)
For additional information on this church:
Elmer T. Crowson wrote "The Crowsontown Methodist Episcopal Church" unpublished 1971.
The Wilmington Annual Conference, Methodist Episcopal Church was listed as a reference in Kirk Mariner's book. This may be a source for additional information about the church and church records.
---
Return to the top of this page
Return to the Eastern Shore History Index page
Return to the GHOTES home page
---