---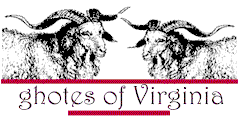 Eastern Shore Newspaper Article
Provided by Rachel Wills
---
This is a transcription of an Eastern Shore newspaper article found in my great grandmother's autograph book. Her name was Dorothy Finley Moore Smith. This article does mention a lot of names, and I think it is neat to picture these youngsters having such a good time. Please note the use of spelling, punctuation, etc. as found in the article.
---
Machipungo, Va., August 6, 1895
The young folks of Machipungo and Bird's Nest with their visiting friends, had a most enjoyable trip to Cobb's Island last week, going down from "Box Tree: in Capt. Miles sloop the "Sea Gull" Tuesday afternoon, spending the night and returning Wednesday evening. The surf bathing was much enjoyed by all as was the dancing that night, which lasted until a late hour. Those who were fortunate to enjoy this trip were: Miss Nellie Mapp and friends, Miss Holtxclan, of Hampton; Miss Jones, of Suffolk; and Miss Van DeGrift, of W. Va.; Miss Dorothy Moore and friend, Miss Bertha Gahan of Williamsport, Pa.; Miss Mina Doughty, Miss Lola Mapp andMiss Emma Kelly, of Machipungo, and Miss West, of Onancock. Mrs. Finney very kindly and nicely chaperoned the party. The gentlemen were: Mr. Richardson, of Hampton; Mr. George R. Mapp, Jr., Mr. O. C. Kelly, Mr. J. S. Dunton, Mr. Chandler Jarvis Mr. B. H. Moore, Mr. Theron P. Bell, Mr. Will Leatherbury, Mr. J. O. Moore, Mr. Finney, Mr. Underhill and! Mr. Geo. Ro., Mapp, Sr. This trip has been taken annually for several summers by the young folks of Machipungo and Bird's Nest, and though always enjoyed it was never more so than on this occasion.
M.J.
---
Return to the top of this page
Return to the Original Source Materials page
Return to the GHOTES home page
---
Page accesses to date:
---
---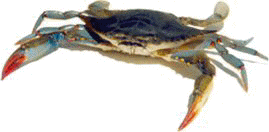 >>> Advertise Here <<<