330. Mary5 Brittingham (Sarah4 Newbold, Joyce3 Purnell, John2, Thomas1) birth date unknown.
She married Esme Marshall in Worcester Co., MD, about 1764. Esme was born in Northampton Co., VA about 1720. Esme was the son of Thomas Marshall(Mjr.) and Patience "V" (Fisher, Wainhouse, Marshall). Esme died 1784 in Worcester Co., MD. Esme died intestate. (Ruth Dryden, Worcester Wills) Esme was the eldest son of Thomas Marshall and also called Ishmael. (Northampton Orders 1732-1742, pp. 405, 443; Accomack District Court Orders 1789-1797, p. 300, copied by James Marshall) He was in Worcester Co., MD by 1760. On 1 Sept 1764, Esme and Mary** sold 250A of 'Hog Quarter' to George Layfield and John Nairn for 5 shillings, Mary was under age. In 1767, he sold 269A in Northampton and purchased 'Rudder' at Pitts Creek Hundred. Esme's son, Thomas, bought 'Rudder' from Esme in 1772. 'Rudder,' 'Brittingham's Chance,' and 'Brittingham's Addition,' were all acquired by Esme from the widow of descendants of Elijah Brittingham. (Ruth T. Dryden, Land Records of Worcester Co. MD, pp. 75, 134, 394, 533)
**The land abstract for 'Hog Quarter' shows Esme and wife Mary sold...she was under age. Mary Nairn was named by her grandfather in 1732, so she could not have been under age in 1764. It is suspicious that Mary Nairn died by 1764 and Esme married a second time to a Mary, possibly Mary Brittingham, daughter of Elijah.
Mary Nairn is not named in the tri-partie agreement before the marriage of her mother, Janet Nairn, to Jabez Pitts, nor is she named in the 1771 will of her brother, John.
The 1771 will of John Nairn, Mary's brother, provided the names of Mary and Esme's children, as Esme died without a will. Bonds were posted 5 Oct 1784 for the administration of Esme's estate in Worchester Co, MD by George Marshall, Thomas Marshall and John Marshall rejected the administration. Thomas and John Marshall provided inventory and the next of kin were listed as Levin and Theophilus Marshall.(Ruth Dryden, Worcester Admin. Bonds & Inventories, p. 15)
John Nairn named the children of his sister, Mary: Thomas, John, Robert and William.
NOTE: The George Marshall who administered the estate is probably the same George Marshall for whom Thomas, son of Esme, holds a mortgage in Worcester County. He is not named in the will of John Nairn as a child of Mary Nairn, nor is he named in the will of William Allen. Patience Marshall who married William Waller is not named by John Nairn or William Allen. George and Patience might have been children from Esme's second marriage; George may have been a child of the second marriage and Patience deceased by 1771. That they were children of Esme is not proved and based in large part on the names of their children--George Esme Marshall and Esme Marshall Waller.
The 1810 census of Worcester County shows what looks like Isme or Ismel Marshall as 45+ with one female 10-16 and one female 26-45. If this is Isme, he is too old to be Esme's grandson. Again, neither John Nairn nor William Allen named an Isme/Esme in their wills. She was called Mary Brittingham in her father's will. Esme Marshall and his under age wife, Mary, sold "Hog Quarter" for 5 shillings to George Layfield and John Nairn. Layfield and Nairn would have been relations to Esme's wife, Mary Nairn. Esme's first wife, Mary Nairn, would not have been under age in 1764. Mary Brittingham may have been Esme's second wife.
Esme's three children not named by his first wife's brother may have been by his second wife, Mary (Brittingham): George, Priscilla and Isme.
Mary Brittingham and Esme Marshall had the following child:

634 i. ?Isme6 Marshall was born about 1764. What appears to read Isme or Ismel Marshall is found in the 1810 census of Worcester Co. MD. It is not know if this is, indeed, the given name or if he is a son of Esme.

Return to Table of Contents or Index

Go to Next Page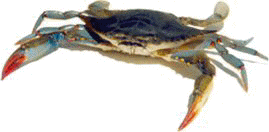 >>> Advertise Here <<<