57. Outten4 Sturgis (Capt.) (Jonathan3, John2, John1) was born about 1730. Outten died 1796 in Worcester Co., MD, at 66 years of age.
He married twice. He married Martha Purnell. Martha was the daughter of John Purnell and Martha Bowen. Her mother's will calls her Martha Sturgis; the administration of her sister's estate calls her wife of Outten Sturgis in 1752.
He married Sarah Cord (Atkinson Townsend) after 1792. Sarah was born July 10, 1744. Sarah was the daughter of William Cord and Rachel(wife of William Cord). Sarah died May 19, 1816 in Worcester Co., MD, at 71 years of age. Sarah Atkinson Townsend was twice widowed and was probably the daughter of William Cord. She wrote her will October 7, 1807 and named six children by her previous marriages to Joshua Atkinson and James Townsend. (Henry C. Peden, Jr., Revolutionary Patriots of Worcester & Somerset Counties, Willow Bend Books, Westminster, MD, 1999; Floyd C. Otter, Ash Tree Echo, Jan. 1981, Vol. XVI, p.37, Fresno Genealogical Society)
He made a will in Worcester Co., MD, September 18, 1795. (Ruth T. Dryden, Worcester Co., MD Wills JWB f.265, p.27)
Outten's will was probated in Worcester Co., MD, October 25, 1796. Outten served in the Lower House of the Maryland Legislature from Worcester County 1778-1779; Committee of Observation 1776; Commissioner of the Tax 1777-1778; Judge of the Court of Appeals under the Act to Procure Troops 1778; County Court Justice 1787-1795. He took the Oath of Allegiance in Worcester County in 1778 before the Hon. Nehemiah Holland and rendered patriotic service by supplying corn for the use of the military on March 8, 1780, and July 10, 1780. (Henry C. Peden, Jr., Revolutionary Patriots of Worcester & Somerset Counties, Willow Bend Books, Westminster, MD, 1999)
In 1755, Outten bought part of "Pharsalia" called "Buck Neck"; In 1795, he left 300 acres to daughters Polly, Martha and Esther. (Ruth T. Dryden, Worcester Land Records, p. 472). In 1768, George & Martha Stewart of Accomack sold 295 acres "Kings Neck" to Martha Sturgis. In 1790, Outten and Martha sold the 295 acres fo Joshua. In 1796, George Turner sold 39 acres to Joshua of Outten. The 1783 tax list shows Outten with "Pharsalia," and "King Harry's Neck," 2 males, five females.
He is called son-in-law by Martha Selby in her 1780 will. His wife at the time of his death was Sarah. Outten and Sarah are named in a claim of Atkinsons heirs against James Townsend's estate and that Outten and Sarah are guardians to William Cord Townsend. (David V. Heise, Worcester Co. MD Orphans Court Proceedings Vol I) he mentions a grave for his wife now deceased. He named granddaughter Elizabeth Custis Sturgis, grandson William Custis and granddaughter Polly Custis, and sons-in-law Benjamin Gunby, James Selby and Benjamin Aydelotte as executors. He names his daughters Polly Selby, Martha Aydelotte and Esther Gunby. Outten added a codicil naming Esther, daughter of Abraham Outten Sturgis.
Outten Sturgis(Capt.) and Martha Purnell had the following children:

+ 128 i. Thomas Purnall5 Sturgis.

+ 129 ii. Martha Sturgis.

+ 130 iii. Joshua Sturgis.

131 iv. Esther Sturgis. She married Benjamin Gunby in Worcester Co., MD, July 12, 1796. (Barnes, Maryland Marriages) Named in her father's 1795 will and her grandmother's 1780 will. She joined with her sisters and their husbands to sell land given them by their father.

+ 132 v. Mary Sturgis.

+ 133 vi. Daughter Sturgis.

134 vii. John Sturgis. John died before 1795 in Worcester Co., MD. John was named by his grandmother, Martha Selby, in her 1780 will. Outten did not name a son, John, in his 1795 will.

Return to Table of Contents or Index

Go to Next Page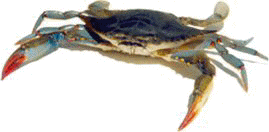 >>> Advertise Here <<<