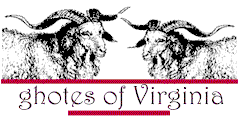 TILNEY

<! - Ultimate Family Tree HTML Genealogy Report -> <! - Palladium Interactive, Inc. -> <! - 899 Northgate Drive -> <! - San Rafael, CA 94903 -> <! - ufthelp@palladium.net ->

Table of Contents


Abbott, Armistead, Bayly, Bell, Bonewell, Bonewell-Bonwell, Christian, Cropper, Darby, Davidson, Dickenson, Dixon, Drummond, Dunton, Fisher, Freshwater, Fulwell, Hawkins, Jacob, James, Jenifer, Jenne, Little, Mapp, Matthews, Michael, Milburn, Moor, Moore, Nottingham, Robins, Selby, Simkins, Smith, Snead, Stokley, Tilney, Warren, Warrington, Waterson, Woolf


The Tilney Family was selected for a Ghote project in 1998 because it connects to so many families of the Eastern Shore. The Tilney journal was compiled as a joint project by members of the Ghotes using information submitted by Ghotes, published text and original documents. Some information has also been included which was not backed up with sources or proof. Where this occurs, it is noted, as is any speculation and is included as an aid for further research.

Every effort has been made to ensure accuracy in this project; however, it is a compilation from many different sources and we're human. The bulk of the information compiled herein came from will and deed abstracts. Researchers finding entries of interest should refer to the source text or original documents for additional information or details that could not be included. It was not uncommon for someone to marry more than once, and the Tilney's were no exception. Because the software will not show anyone who was not a Tilney descendant, this information has been provided as text where possible as an aid to further research. As always, corrections & additions with sources, are welcomed.

Judy Stell, e-mail: StellVA@aol.com

December, 2001

BIBLIOGRAPHY: The short references used in this project refer to the following texts: Dryden - Ruth T. Dryden, Worcester County, Maryland Wills, Land Records of Worcester County, Maryland, Land Records of Somerset County, Maryland, San Diego, CA

Houston & Mihalyka - William Houston & Jean Milalyka, Colonial Residents of Virginia's Eastern Shore Whose Ages Were Proved Before Court Officials in Accomack and Northampton Counties, Baltimore, MD, Genealogical Publishing Co., 1985

Marshall - James H. Marshall, Abstracts of the Wills and Administrations of Northampton County, Virginia 1632-1802, Camden, ME, Picton Press, 1994

Mihalyka - Jean M. Mihalyka and Faye D. Wilson, Graven Stones: Inscriptions from Lower Accomack County, Virginia, Bowie, MD, Heritage Books, 1992

Nottingham - Stratton Nottingham, Wills & Administrations of Accomack County, Virginia 1663-1800, Bowie, MD, Heritage Books, 1990

Whitelaw - Ralph T. Whitelaw, Virginia's Eastern Shore, Richmond, VA, Virginia Historical Society, 1951

Many thanks to the following Ghote members for contributions to this project: Will Brown, Joyce Browning, Jack Burn, Barbara Cox, Bill Leatherbury, Jim Marshall, Bob Mears, Judy Stell, Chuck Warrington, Bill Wilkins, and the late Messrs. Harry F. Bell, Sr., William Marshall Scott and C. Hayward Marshall, Sr.

Researchers are invited to continue searching through connecting family histories archived at the Ghote site: Ahnentafel for Obediah Goffigon by Barbara Cox,; Ahnentafel for William Kendall Wilkins by Bill Wilkins; Descendants of David Bagwell by Bill Leatherbury; Descendants of Thomas Marshall by Judy Stell; Descendants of Randall Revell by Bill Leatherbury.

TILNEYS EARLY TO THE COLONIES: There were three individuals who were transported to the Eastern Shore with the name Tilney (or a variation in spelling). It is not known whether they were transported by an investor to earn land patents or whether they were transported as indentured servants.

The first to arrive was Symon Tillney who arrived in Warwick County about 1639. Symon's passage was sponsored by Robert Newman. (Nugent; Chuck Warrington). A John Tilney was transported by Thomas Buttons about 1666 to Rappa County. (Rappa Co. Patent Bk 5, p. 521; Chuck Warrington )

A John Tylley arrived in Northampton County, Virginia about 1640. His transportation was sponsored by Dr. John Holloway. For his transportation, along with other individuals, John Holloway received a patent for 550 acres in Northampton/Accomack County. This family history traces the descendants of this man, as his sons and daughters settled the early Eastern Shore, extending from Northampton and Accomack to Maryland and Delaware.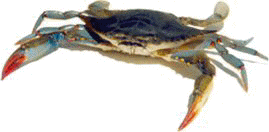 >>> Advertise Here <<<