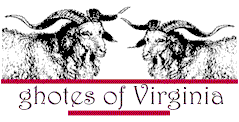 Stephen PARKS
Last Will and Testament
April 10, 1875
Transcribed by Gail M. Walcyk
---
Last Will and Testament of Stephen PARKS of Tangier Island

Accomack County Wills 1846-1882:588
Transcribed by Gail M. Walczyk

In the name of God amen I Stephen Parks, testator of the County of Accomack and State of Virginia, being of sound mind and disposing memory do make and publish this my last will and testament hereby revoking all other wills made before the date of this will.

After the payment of all my just debts and funeral charges, Then I give and bequeath to my son John E. Parks a certain lot or parcel of land being the land on which I now live and is bounded on the south side by my own land starting or commencing at the cow water hole and running easterly to a post and to the creek, starting at the said cow water hole and running westerly to a gut thence north to the creek or public water, and is bounded northwest north, northeast, and east, by a creek and public water and contains by estimation four (4) acres more or less, with buildings improvements that maybe on said land at the time of my death.

Then I leave give and bequeath both real and personal property, to my four children namely Thomas, Louis, Ann, and Ellen, share and share alike, and the four (4) named children, Thomas, Louis, Ann, and Ellen shall each pay to my son Traves $12.50 so as to make him the said Traves $50.00.

To the heirs of my son Gabriel dec'd I do not give any of my property, this is not for want of affection towards him or his heirs, but because I paid some of his indebtedness for his in his lifetime.

Lastly I appoint Thomas Crockett of Tangier Island executor of this my last will in witness whereof I have signed, sealed, published and declared this instrument as my last will at Tangier Island in the county and state before mentioned in this will on this 10th day of April one thousand eight hundred and seventy five.

STEPHEN PARKS

X
His Mark

Witness
Thomas Crockett
Rheuben Prewitt

Proved 29 April 1878 by Thomas Crockett, Rheuben Prewitt.
---
Return to the top of this page
Return to the Original Source Materials page
Return to the GHOTES home page
---
Page accesses to date:
---
---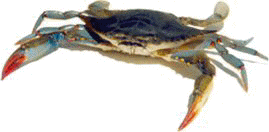 >>> Advertise Here <<<