High Speed Internet
We offer several internet solutions to fit your needs.
Call us today and we will give you information on the options currently available in your area including:
Broadband
Bullfeathers 4G Internet Service
Satellite Internet - HughesNET Gen 5 now available
Shore DSL
Are you tired of slow internet speeds?
Are you paying for a landline phone that you don't need?
Residential and Business packages are available
Call Tracy or Kelli for details at 757-787-1887
Open customer reviews about Bullfeathers 4G Internet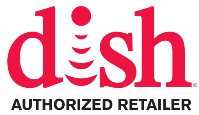 Authorized Retailer