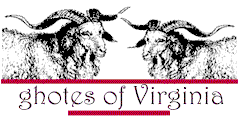 BUNTING

<! - Ultimate Family Tree HTML Genealogy Report -> <! - Palladium Interactive, Inc. -> <! - 899 Northgate Drive -> <! - San Rafael, CA 94903 -> <! - ufthelp@palladium.net ->

Table of Contents


Addison, Ayres, Ball, Bird, Bradford, Bull, Bunting, Crippen, Crockett, Dowty, Dowty-Doughety, Dowty-Doughty, Drummond, Dunton, Finney, Fitzgerald, Gaskins, Goffigon, Gunter, Hargis, Hopkins, James, Jester, Johnson, Joynes, Laurie, Marshall**, Milliner, Phillips, Poulson, Seaman, Sheppard, Topping, Treherne, Warren, Winder


The Bunting family was early to the shore, with branches in Northampton and Accomack. Their ties to shore families are many, as are the opportunities additional contributions by Ghotes.

Gail Walczyk and Carolyn Seaman are Bunting descendants and Judy Stell has a collateral line. Using Mary Frances Carey's "Buntings of Jenkins Bridge" and her 1998 update, "Early Buntings of The Eastern Shore of Virginia," Gail, Carolyn and Judy added their information, and found new information. Since it's original posting, there has been added additional information, particularly from the research of Louis Barnes. This journal update (December, 2001) unfortunately includes many of the same dead-ends which have not been solved. It appears that several orphaned Buntings, not named in wills or other documents, certainly connect to this particular family but it is unclear how.

Corrections and additions are welcomed. Feel free to contact Judy (stellva@aol.com). Remember, the Ghotes disclaimer certainly applies. We hope you enjoy the Bunting family as much as we did.

Gail - Carolyn - Judy

UNPLACED:

1) Solomon Bunting b.c. 1775, d.c. 1850 m. Catherine T. Elliot, b.c. 1775, daughter of Teackle Elliot 1755-1803 and Margaret Warrington. Solomon and Catherine had a daughter, S. Catherine Bunting, who married Andrew Gordon Finney. S. Catherine and Andrew G. Finney had a daughter, Catherine Teackle Finney, who married Thomas H. Bourne. This family was in Accomack County, VA. at A65, Forked Neck, purchased from descendants of Caleb Upshur. In 1840, Solomon and Catherine T. sold 182A to Littleton LeCato. (Ralph Whitelaw, Virginia's Eastern Shore, p. 863; DAR Lineage Books reported by Carolyn Seaman) In 1826, John T. Finney sold 365A of A46 to Solomon Bunting. In 1850, he left to his son, Thomas C. Bunting. Thomas C. Bunting and his wife, Maria G., sold to William S. Hope in 1872. (Ralph Whitelaw, Virginia's Eastern Shore, p. 785) Thomas C. Bunting also purchased 216A of A7 in 1857 from Emily L. Upshur which became known as "Bunting Farm." (Ralph Whitelaw, Virginia's Eastern Shore, p. 587). Thomas C. Bunting and Maria G. also purchased 166A of A16 from John & Emily Bradford. (Ralph Whitelaw, Virginia's Eastern Shore, p. 613) Solomon's father is not proved. He is shown in this journal as son of William of Smith; however, other indicators suggest he may have been the son of Levin of Smith.

2) William Smith Bunting m. 1805 Accomack Nanny Rodgers, m. 2nd December, 1806 Accomack Maria Bunting, daughter of Zillah/Ziller Darby & Kendal Bunting, m. 3rd July 3, 1810 York Co. Ann "Nancy" Topping. It is suspect that William "Smith" Bunting was the son of Smith Bunting, Jr. and is speculatively shown as such in this journal.

3) Solomon Bunting, Jr. will dated 1783, probate 1785, named his wife Aima and son, James, and a Negro Candas (about age 15) "given me by my grandfather." (James Marshall, Wills & Administrations of Northampton Co., p. 483) (future research: suspect by dates as 4th generation who predeceased his father; with property in NH Co., this is possibly Jonathan Bunting d. 1791)

4) William Bunting, chairmaker, married Ann Savage, sister of George. George Savage's will dated 1791 left 100A to his son, Zorobable Savage, and 40A to his sister, Ann Bunting. William and Ann Bunting purchased 100A of A116 from James & Susannah Walker in 1785. Ann Savage Bunting married 2nd Henry Wright, Jr. (Ralph Whitelaw, Virginia's Eastern Shore, p. 1127)

5) Comfort Kellam Buntain was named as daughter of John Kellam in his will dated September 22, 1761, probate August 27, 1771. Comfort's siblings were: John Kellam, Argil Kellam, Zorobable Kellam, Susannah Savage, Ann Sinah LeCatt, Sophia Bagwell (wife of Thomas d.c. 1771?) and Adah Wyatt. (Stratton Nottingham, Wills & Administrations of Accomack Co., p. 256-257)

6) Levi Bunting, shown on Tax List A in 1787, Accomack

7) Saker Bunting, shown on Tax List A in 1787, Accomack

8) John Wesley Bunting (Cpt.) b. 4/5/1836, d. 3/12/1907, is living in the household of George Gladding in 1850. He married Susan E. Jester and had children: Kendall, John, Elizabeth, George and William and lived at Chincoteague, VA. Yet unproved information indicates he was an orphan and came from Staunton, VA to the shore. (Mary Frances Carey, The Bunting Family of Jenkins Bridge, p. 24; notes of Louis Barnes) He is suspected to be a grandson of Kendal Bunting & Zillah Darby.

9) There was a David Bunting and a George Bunting at Pocomoke, MD in the 1820's and a William Bunting there in the 1840s. (Mary Frances Carey, The Bunting Family of Jenkins Bridge, p. 24)

10) Jonathan Wesley Bunting, c.1836-aft. 1870, son of William Smith Bunting & Ann Topping, 32nd VA Infantry Reg., Co. I, York Rangers was taken prisoner during the Battle of Williamsburg, 5/5/1862. Family members report that he returned after the war to find his wife believed him dead and had remarried and that he changed his name to Evans and went to Staunton, VA. A John Evans is found in the 1870 census of Augusta Co., VA. His age was 37 and his occupation, blacksmith. His wife was Mary E. and he had young children. Jonathan/John Wesley Bunting is NOT unplaced, but his possible life as John Evans in Staunton is unclear. Jonathan Wesley Bunting shares the approximate same year of birth as Cpt. John W. Bunting (see #8 above) and both share in family lore a connection to Staunton, VA.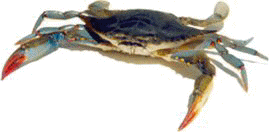 >>> Advertise Here <<<