250. Richard Stephen6 Ayres (John J.5, Kasiah "Cessy"4 Johnson, Rachel3 Bunting, Holloway2, William1) was born March 16, 1833. Richard died January 17, 1885 at 51 years of age. His body was interred in Accomack Co., VA, St. Georges Cemetery.
He married Elizabeth Ann Hack in Accomack Co., VA, March 13, 1856. Elizabeth was born 1830. Elizabeth was the daughter of John William Upshur Hack and Sabra Corbin Cropper. Elizabeth died January 26, 1904 in Accomack Co., VA, at 73 years of age. (Mihalyka & Wilson, Graven Stones, Heritage Books, Bowie, MD, 1992, p. 9)
Richard Stephen Ayres and Elizabeth Ann Hack had the following children:

+ 350 i. Annie R.7 Ayres was born 1857.

351 ii. Sabra Ayres was born June 27, 1859. Sabra died 1862 at 3 years of age.

+ 352 iii. John Hack Ayres(Dr.) was born July 12, 1865.

353 iv. Daisy Cropper Ayres was born 1869. Daisy died 1955 at 86 years of age. Her body was interred in Accomack Co., VA, St. Georges. (Mihalyka & Wilson, Graven Stones, Heritage Books, Bowie, MD, 1992, p. 8)

Return to Table of Contents or Index

Go to Next Page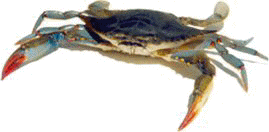 >>> Advertise Here <<<