33. William Black4 Bunting (Jr.) (William Black3, Jonathan2, William1) birth date unknown. William died before July 30, 1793 in Accomack Co., VA. Administration of his estate to John Cropper, Jr. (Stratton Nottingham, Wills & Administrations of Accomack Co., p. 409)
He married Sallie Sarah Cropper in Accomack Co., VA, September 15, 1785. (Nora M. Turman, Marriage Records of Accomack Co. VA 1776-1854)
Sallie died after 1794. Indenture June 3, 1794 between Sarah Bunting, widow of William Black Bunting, deceased, and John Cropper, Jr., for 30 pounds, 13 shillings 4 spence for her dower in 142 acres, Accomack Co., VA (Accomack County Deeds No. 8, 1793-1797, Reel 16, p. 236, VA State Archives) (marriage & child - George Core, ghote)
William Black Bunting(Jr.) and Sallie Sarah Cropper had the following child:

100 i. Margaret "Peggy"5 Bunting. Margaret died after 1839. She married William Core. William died about 1827 in Accomack Co., VA. February Court, 1798 ordered that overseers of the Poor provide a master for Peggy Bunting, orphan of William B. Bunting, and bind her out till lawful age and in the meantime provide for the maintenance of her. (Accomack County Orders 1796-1798, Reel 89, p. 372, VA State Archives)
Peggy and William had three children: William Henderson Core, Margaret Core, and Edward Caleb Core. See Core Family of Virginia by George Core, ghote to continue this line.

Return to Table of Contents or Index

Go to Next Page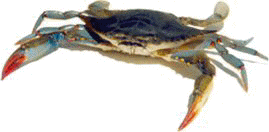 >>> Advertise Here <<<