5. John3 Fisher (II) (John2, (-----)1)(14) was born in Maidstone, Co Kent, England, circa 1603.(15) John died 1640 in Northampton Co, VA, at 37 years of age.(16)
He married Elizabeth (-----) circa 1630.(17) Elizabeth was born 1610.(18) Elizabeth died in Accomack Co, VA. Elizabeth immigrated to before 1646.(19) Elizabeth was living 12 Jun 1661.(20)
John was living February 1623/4 in Eastern Shore, VA.(21) John's will was probated 23 Mar 1639/0 in Northampton Co, VA.(22) In his will, written 4 Dec 1639, John Fisher, named a wife Elizabeth and sons John, Stephen and Phillipp. He left his wife Elizabeth his moveable estate, his man servant and hoggs. He left his son John Fisher one cow and 2 yearling heifers and, when of age, the 150 acre planatation which I now hold. Stephen got one cow and Phillipp got one calfe. Witnesses were Henry Armytradinge, Robert Kendall and Phillipp Chapman (N'hamp Co Orders, Wills, Deeds, etc, 1632-40, f. 209). By 1646 the orphans' cattle were in the custody of Richard Bayley (N'hamp Co Deeds, Wills, etc, 1645-51, f. 45). In 1654 Richard "Baily" is father-in-law (step-father) of Stephen Fisher aged 18 (N'hamp Co Deeds, Wills, etc, 1654-55, f. 70).
John Fisher (II) and Elizabeth (-----) had the following children:

6 i. John4 Fisher (III)(23) was born, circa 1634. John was living 1659 in Northampton Co, VA.(24) John Fisher was named in the will of Richard Smith of Northampton, probated 30 Jan 1659. Servent John Fisher was given one year of his time (N'hamp Co Deeds, Wills, etc., 1657-66, p. 57).

+ 7 ii. Stephen Fisher was born 1636.(25)

+ 8 iii. Capt. Phillip Fisher (I) was born 1637.(26)


Send email to preparer: mkmiles@erols.com


Return to Table of Contents or Index

Go to Next Page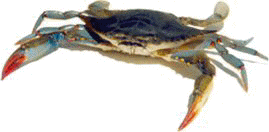 >>> Advertise Here <<<