57. Rose4 Fisher (Maddox3, Maddox2, Patience1 "V") was born in Northampton Co., VA about 1745. (Houston & Milalyka, Colonial Residents Whose Ages Were Proved In Court) Rose died before October, 1799 in Worcester Co., MD. (probably Worcester or Somerset)
She married George Dashiell (Jr.)(Col.) in Northampton Co., VA, August 6, 1760. George was born August 28, 1743. George was the son of George Dashiell(Col.) and Elizabeth Marshall. George died after 1799. George served in the military in Revolutionary War. He was a Colonel in the Somerset Militia. George was chosen as guardian of Isaac Marshall, son of John Marshall and Mary Stringer. (Houston & Mihalyka, Colonial Residents, p. 67)
1762, George Dashiell is named next of kin in prerogative court records for the estate of Thomas Marshall (circumstantial evidence shows Thomas Marshall his uncle).
In her will dated November 3, 1793 Worcester Co., Anne Meglamery named friend, Col. George Dashiell as executor and James Fairfax Dashiell was a witness. (Ruth T. Dryden, Worcester Will Book JW, p. 14)
George's 2nd marriage to Sally Dennis is shown in Peden's Revolutionary Patriots of Worcester & Somerset. Children: James, Tubman, John and Josiah are shown in Parish birth records. Children: Robert, George, William and Fisher are shown in Peden's book.
George was Sheriff of Somerset Co. 1770-1773, County Court Justice 1775-1777, Judge of the Court of Appeals for Tax Assessment 1786. He was a Colonel, Somerset Militia January 6, 1776; County Lieutenant July 1, 1777 to at least July 24, 1780. He was appointed as Collector of Clothing for the American Army in Somerset Co. on November 27, 1777, and Commissary of Purchaes in 1780. He attended the MD Conventions in 1774, 1775 and 1776, and signed the Association of the Freemen of Maryland on July 26, 1775. He took the Oath of Allegiance in Somerset Co. February 7, 1778 before the Hon. Joseph Venables. (Henry C. Peden, Jr., Revolutionary Patriots of Worcester & Somerset Cos. MD, Willow Bend, Westminster, MD, 1999, p. 69) Rose witnessed the will of Thomas Marshall in 1760 and married George Dashiell that same year, at age 15. Rose and George went to Somerset Co MD.
Rose Fisher and George Dashiell(Jr.)(Col.) had the following children:

137 ii. Fisher Dashiell.

+ 138 iii. James Fairfax Dashiell was born May 5, 1761.

139 iv. Tubman Dashiell was born in Somerset Co., MD August 17, 1763.

140 v. John Dashiell was born in Somerset Co., MD October 31, 1765.

141 vi. Josiah or Joseph Dashiell was born in Somerset Co., MD January 31, 1768. He married Mary Martin on December 10, 1798 in Alexandria, VA. They had a daughter, Matilda Dashiell. (Benjamin J. Dashiell, Dashiell Family Records, Vol. II, Baltimore, MD, 1928, reprinted 2000)

142 vii. Robert Dashiell(Dr.) was born in Somerset Co., MD 1769. Robert died 1814 at 45 years of age.

143 viii. George Dashiell(III)(Rev.) was born March 14, 1770. George died March 4, 1852 in New York, NY, at 81 years of age. He married Esther Handy. Esther was born in Somerset Co., MD October 4, 1771. Esther was the daughter of Henry Handy and Jane Winder. Esther died July 30, 1834 at 62 years of age. His children: Rose Esther Dashiell, Luther Fairfax Dashiell. (Benjamin J. Dashiell, Dashiell Family Records, Vol. II, Baltimore, MD, 1928, reprinted 2000)

Return to Table of Contents or Index

Go to Next Page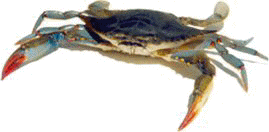 >>> Advertise Here <<<