1. Patience1 "V" (Fisher, Wainhouse, Marshall) was born about 1682. Patience died before November 8, 1768 in Northampton Co., VA, at approximately 86 years of age. (James H. Marshall, Wills & Admin. NH Co., p. 416)
She married three times. She married Thomas Fisher in Northampton Co., VA, about 1697. (Meyer & Dorman, Purse & Person)
Thomas was born in Northampton Co., VA about 1664. Thomas was the son of Phillip Fisher(Capt.) and Elizabeth Maddox. Thomas died 1709 in Northampton Co., VA, at 45 years of age. Patience was named administrator for his estate for herself and the children on May 28, 1709. (James H. Marshall, Wills & Admin. Northampton Co., VA, p. 179) Maddox Fisher is the only proved child of Thomas Fisher. From the 1709 administration and use of the term "children," we know there was at least one more. Tabitha, wife of John Johnson, may have been a daughter. Thomas' wife, Patience, left a will as Patience Marshall in 1765, in which she named grandson (really great grandson) Esme Bayly, grandson Hezekiah Tilney, two daughters, Patience and Margaret, and sons Esme and Thomas John Marshall; Thomas Fisher Sr. (her grandson) was an executor along with her sons Esme & Thomas John. Patience had many grandchildren at the time of her death, but did not name them in her will.
She married Francis Wainhouse in Northampton Co., VA, before April 28, 1709. (Ralph T. Whitelaw, VA Eastern Shore) Francis was the son of Francis Wainhouse.
Francis died 1717 in Northampton Co., VA. She married Thomas Marshall (Mjr.) in Northampton Co., VA, about 1718. Thomas was born in Northampton Co., VA 1692. Thomas was the son of John Marshall and Sarah(wife of John Marshall). Thomas died before January 19, 1760 in Northampton Co., VA, at approximately 67 years of age. Thomas was Sheriff and Justice of the Peace for Northampton County. He served as a member of the House of Burgesses 1723-1724. He was a Major in the militia and signed his mark "TM." (Jim Marshall) A Thomas Marshall was testator to the will of Alexander Maddux on April 10, 1717, Somerset County, MD. This was probably Thomas d. 1760 of Northampton, as the Thomas d. 1786 of Somerset was a small boy in 1717. Why Thomas was in Somerset in 1717 or a relationship, if any, to Alexander Maddux is not known.
Thomas Marshall was a member of the House of Burgesses from the Eastern Shore, Northampton County, 1723-1734. (research of C. Hayward Marshall Sr. and W. Marshall Scott)
1752, Thomas Marshall of Northampton Co. VA, appointed administrator of estate of Elisabeth Dashiell, widow of Col. George Dashiell, of Somerset Co. MD. (research of Vernon L. Skinner) Elizabeth Dashiell is mother of George Dashiell, Jr., who married Thomas' step-great granddaughter, Rose Fisher. She was the widow of James Fairfax d.c. 1739. Thomas Marshall had been a witness to the will of James Fairfax. Rose Fisher (who would marry George Dashiell, Jr.) was only 7 years old, so the relationship of Thomas Marshall to Elizabeth Fairfax Dashiell existed prior to the marriage of Rose and George Dashiell, Jr. Rose Fisher & George Dashiell, Jr. name a son, James Fairfax Dashiell. George Dashiell was named next of kin in prerogative court for the estate of Thomas Marshall in 1761. Circumstantially, it appears Elizabeth Fairfax Dashiell is Thomas' sister.
Thomas' will was filed both in Northampton County, VA and Somerset Co., MD. William Allen (his son-in-law) was a creditor and was probably in Somerset at the time and this may be at least one reason by his will was filed in Maryland. That Thomas owned any land in Somerset has not been identified. Thomas' son, Esme, was in Worcester County in 1760 and his son, Thomas John, was in Dorcester.
Thomas' will was dated January 19, 1760, Northampton County, VA, and proved March 10, 1761. It appeared in both Northampton Co., VA and in Somerset Co. MD. (EB4, p. 75, Clerk's Office, Princess Ann, MD, copied by William Marshall Scott; James H. Marshall, Wills & Administrations of Northampton Co., p. 388)
Thomas Marshall, Gentleman, Somerset Co. MD, 263 pounds, 3 shillings, 10 pence, February 25, 1761 August 17, 1762, William Allyn Creditor, next of kin George Dashiell, executors Thomas Marshall & Esme Marshall. (Prerogative Court Abstracts 1760-1763) According to Purse & Person and Whitelaw, Patience married 1st Thomas Fisher (See the Fisher Family Journal) and 2nd Francis Wainhouse. With the following information, compelling evidence is given that Patience married 3rd Thomas Marshall. In her will, probated November 8, 1765, Patience Marshall named her daughter Margaret (Wainhouse) Haggoman, a child of Francis Wainhouse named in his 1717 will. Margaret married first Joachim Michael and William Haggoman second.
Thomas Marshall was named guardian to Francis and Margaret Wainhouse, for whom he filed an accounting in 1724. Accomack court records state that Thomas was made guardian for these orphans of Dorothy Wainhouse on her marriage. Dorothy was Francis Wainhouse, Sr.'s sister. She was probably the first guardian after his death and she married about 1715. The Accomack records do not say 'why' Thomas Marshall was named, but it appears he married Patience about 1718-19.
Patience also named her grandson, Esme Baily, son of Edmund and Rose Bayly, in her will (although Isma Bayly was her great grandson by her granddaughter, Rose Fisher) and Thomas Marshall was Isma Bayly's guardian at the death of his father, Edmund Bayly in 1751. The administration of Thomas Fisher's estate was granted to Patience on behalf of herself and her children in 1709. Records show that Maddox Fisher was the son of Thomas Fisher; however, the names of any siblings are not provided. The use of the word "children" in the administration indicates more than one. A Tabitha Johnson, wife of John d. 1754, named her son Ismy; neither Tabitha Johnson nor Ismy Johnson were named by Patience (John predeceased and Tabitha's date of death is unknown) but there were many relations between the Marshalls and Johnsons. In addition, Patience's son, Francis Wainhouse married a Bridget Johnson.
Patience named her children by Thomas Marshall in her will, including Esme Marshall, their eldest son. Based on approximate dates of birth for Maddox Fisher, Sr., the probate for Thomas Fisher's estate and marriage to Francis Wainhouse, Sr., Patience was probably ten or so years senior to Thomas Marshall. She would have married at about age 15 had children in her late 30's and lived into her 80's.
Patience's maiden name is not known. She signed her mark "V," See Northampton Marshall Journal and the Fisher Family Journal. (Last updated 12/1/98)
Patience "V" (Fisher, Wainhouse, Marshall) and Thomas Marshall(Mjr.) had the following children:

2 i. Patience2 Marshall. Patience died after 1776. She married William Allen. William was born about 1725. William was the son of Francis Allen and Mary(wife of Francis Allen). William died 1790 in Worcester Co., MD, at 65 years of age. (Ruth T. Dryden, Worcester Will Book JW, p. 6) William took the Oath of Allegiance in Worcester Co. in 1778 before the Hon. Nehemiah Holland. He rendered patriotic service by supplying corn for the use of the military on February 20, 1780 and July 10, 1780, and by supplying beef on October 10, 1781. He served as Sheriff of Somerset Co. 1755-1758, Justice of Worcester Co. 1764-1775, and was recorded as being delinquent when required for militia service in 1782. (Henry C. Peden, Jr., Revolutionary Patriots of Worcester & Somerset Cos. MD, Willow Bend, Westminster, MD, 1999, p. 5)
His father left him law books, large Bible and Common Prayer Book. The property, land and tenements at Nassawattix Neck, Worcester County and personal estate were to be divided by the children of Mary Allen after her death. William also received lands called Africa of America, Greens Chance, Cork and Kingsale.

+ 3 ii. Esme Marshall was born about 1720.

+ 4 iii. Sarah Marshall was born about 1724.

+ 5 iv. Thomas John Marshall(Mjr.) was born about 1725.
Patience "V" (Fisher, Wainhouse, Marshall) and Thomas Fisher had the following children:

+ 6 v. Maddox Fisher was born about 1697.

+ 7 vi. ?Tabitha Fisher was born before 1709.
Patience "V" (Fisher, Wainhouse, Marshall) and Francis Wainhouse had the following children:

+ 8 vii. Francis Wainhouse was born about 1710.

+ 9 viii. Margaret Wainhouse was born about 1710.

Return to Table of Contents or Index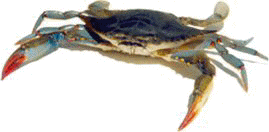 >>> Advertise Here <<<