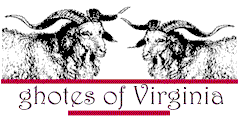 PATIENCE 'V' FISHER WAINHOUSE MARSHALL

<! - Ultimate Family Tree HTML Genealogy Report -> <! - Palladium Interactive, Inc. -> <! - 899 Northgate Drive -> <! - San Rafael, CA 94903 -> <! - ufthelp@palladium.net ->

Table of Contents


"V", Armistead, Ashby, Bayley, Bayly, Belote, Boston, Burton, Byrd, Christian, Cropper, Custis, Darby, Dashiell, Done, Downing, Dowty-Doughty, Dunton, Ellis, Elzey, Fisher, Fletcher, Foster, Gilchrist, Guy, Haggoman, Hallett, Handy, Haynie, Hopkins, Hudson, Jacob, James, Jarman, Jenne, Johnson, Joynes, Kellam, Killiam, Lankford, Major, Mapp, Marshall, Marshall**, Maynard, Michael, Milbourne, Nicholson, Parker, Parramore, Payne, Pitts, Pollitt, Poulson, Powell, Purnell, Read, Revell, Richardson, Robins, Satchell, Scott, Smith, Snead, Stant, Stewart, Sturgis, Taylor, Tilney, Wainhouse, Waller, Wescott, White, Whittington, Winder, Wise


PATIENCE "V" FISHER WAINHOUSE MARSHALL

This journal is for her, my dear Patience, my brick wall, my mystery. It's also my tribute to researchers everywhere who have their own Patience to find. As the wife of Thomas Marshall, the search lead me to believe Patience was a member of the Fisher family. As the years and information gathered, it became apparent that she was not a Fisher, but had been married to one. The shreds of evidence did not add up to "proof" until Vernon Skinner said, "How much evidence do you need?" So, here she is, my dear Patience.

Her name was Patience. Was she beautiful? No portraits or pictures exist, but she must have been a beautiful person. Was she rich? No records have been found to indicate that she owned land or property. She wasn't educated, as she signed her mark with a letter that looks like a "V" but she had some sense as the court allowed her to administer her Fisher husband's estate and she was smart enough to leave a will. Only the winds of history know her name and her lineage, but her descendants are many.

It appears she was a young girl when she married and started a family; and with at least two small children, her husband died. About the time of the administration of his estate, she was wisked again into matrimony. Two more children were born when fate made her a widow again. Patience married once more to a man possibly ten years her junior (maybe she was beautiful). She raised her children to know their heritage and probably played a part to ensure they retained their father's properties. Patience had to endure the deaths of her children and apparently raised her grandchildren and even some of her great grandchildren....always a mother.

Living into her 80's, Patience survived her third husband and several of her children. The only thing she left as a clue was her will, where she named surviving children and grandchildren. From her will the leap is made that she was the wife of these three men and the mother of their children. Her descendants remained in Northampton and Accomack or carried the three surnames to early Worcester & Somerset, Maryland, Isle of Wight, Virginia, Delaware, Kentucky and possibly Indiana. For generations, her children and their children used particular family names (Rose, Margaret, Esme) and remembered her with daughters named Patience.

This project originally began and started to come together based on the use by these families of the unusal given name, Esme. With it's various spellings (Ismae, Ismay, Isma, Esme), it is probably a offshoot of the name Ishmael. There is the gut feeling that Patience's father or brother may have had this name. The search is on-going, and the Bayly family of Somerset is a suspect connection.

The researcher is warned that this lineage is not absolute and that some descendants are speculative or their connection is based on a minimum of evidence; all of which is noted.

In many instances, information provided by fellow ghotes or other researchers is noted when that particular surname enters the line and not with each following generation. Several surnames are traced further in other works posted to the ghote site. Comments, questions, additions and corrections are welcome.

Judy Stell, e-mail: StellVA@aol.com

December, 2001

The short references used in this project refer to the following texts:

Dryden - Ruth T. Dryden, Worcester County, Maryland Wills, Land Records of Worcester County, Maryland, Land Records of Somerset County, Maryland, San Diego, CA

Houston & Mihalyka - William Houston & Jean Mihalyka, Colonial Residents of Virginia's Eastern Shore Whose Ages Were Proved Before Court Officials in Accomack and Northampton Counties, Baltimore, MD, Genealogical Publishing Co., 1985

Marshall - James H. Marshall, Abstracts of the Wills and Administrations of Northampton County, Virginia 1632-1802, Camden, ME, Picton Press, 1994

Mihalyka - Jean M. Mihalyka and Faye D. Wilson, Graven Stones: Inscriptions from Lower Accomack County, Virginia, Bowie, MD, Heritage Books, 1992

Nottingham - Stratton Nottingham, Wills & Administrations of Accomack County, Virginia 1663-1800, Bowie, MD, Heritage Books, 1990

Whitelaw - Ralph T. Whitelaw, Virginia's Eastern Shore, Richmond, VA, Virginia Historical Society, 1951

And with great appreciation to the many Ghotes who have provided information, particularly M. K. Miles for information on the Fisher family, Bill Wilkins for his love of all things eastern shore and willingness to share and especially Jim Marshall for his shared intrique with the given name Esme and passion for the surname Marshall.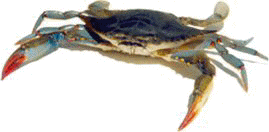 >>> Advertise Here <<<