226. Peter5 Purnell (Thomas4, Matthew3, Thomas2, Thomas1) birth date unknown. Peter died 1789 in Worcester Co., MD.
He married Catherine Richards. This may be the Peter who served as Private, Worcester Militia, Sinepuxent Battalion, Capt. John Rackliff's Company 1778/1780. Peter went to Kentucky (marriage & KY - notes of Suzanne B. Hurley, Ocean City Lifesaving Museum; s/o Matthew - chart at MHS from notes of Vernon L. Skinner; children-Melanie Ayres Merryweather, Genealogy of the Purnell Family, p. 27) Peter's will was signed November 18, 1789 in Worcester Co., MD. He left his son Thomas a Negro called Boson and livestock; and son John livestock, with wife Catharaine receiving remainder of his estate. Witnesses: Elisha Purnell, James Purnell and Matthew Purnell.
Peter Purnell and Catherine Richards had the following children:

512 ii. John Purnell.

Return to Table of Contents or Index

Go to Next Page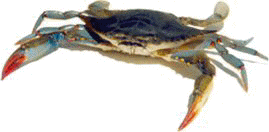 >>> Advertise Here <<<