68. Rachel4 Purnell (Matthew3, Thomas2, Thomas1) birth date unknown.
She married Levin Davis. Levin was the son of William Davis. Levin died 1784 in Worcester Co., MD. Will dated 1783, probate 1784. He named wife Rachel, and children: Matthew, Jephtha, Polly Jones, William, Peggy Catharine, Comfort and Levin. (Vernon L. Skinner, Worcester Co. MD Will Book JW13, f.14) Matthew & Rachel Davis, executors of Levin Davis to exhibit inventory April, 1786. October 12, 1787 court shows executors of Levin Davis allowed L.12/3/19/10 1/2 appraised in said Levin's estate, but property of Martha Purnell, deceased and owed to her representatives. (David V. Heise, Worcester Co. MD IOrphans Court Proceedings, p. 77, 101) In 1742, William Davis bought "Mentmore" 441 acres from John Hudson of DE. Levin Davis resurveyed in 1768 and willed to son Mathew in 1783. In 1788, Matthew Purnell Davis son of Levin with wife Margaret sold to James Selby of Ezekiel and in 1790 they sold to John Pope Mitchell. (Ruth T. Dryden, Worcester Co. MD Land Records, p. 392)
"Spaulding" in 1807 was in the possession of John Bacon and his wife, Amelia, who sold rights to James B. Robins part that Levin Davis willed to sons Jeptha Davis (died intestate) and William Davis. William sold to Isaac Housten, who died intestate and became right of Amelia, heir at law. (Ruth T. Dryden, Worcester Co. MD Land Records, p. 606) In 1775, 65 acres of "Assateague Beach" was sold by Edward Franklin to Benjamin Purnell, Jr. and Levin Davis. (Ruth T. Dryden, Worcester Co. MD Land Records, p. 26)
Levin gave his son, Matthew, "Mentmore" and "Cammerne"; son Jephtha "Spatt Den." Levin Davis' wife was probably a Purnell. Levin is found buying land with Benjamin Purnell of Matthew and Matthew Purnell Davis was in possession of 12 acres of land obtained by Levi Purnell. Levin and his wife named their children Jeptha, Matthew and William, all names of sons of Matthew Purnell. Until more information can be found, it is assumed that Levin Davis' wife was a daughter of Matthew.
Rachel Purnell and Levin Davis had the following children:

223 i. Matthew Purnell5 Davis. He married Margaret(wife of Matthew P. Davis). Matthew and his wife, Margaret, were in possession of land at "Cannadee" possessed by Levi Purnell, formerly of Solomon Brittingham, which he sold in 1790 to John Pope Mitchell. (Ruth T. Dryden, Worcester Co. MD Land Records, p. 92) "Spaulding" in 1807 was in the possession of John Bacon and his wife, Amelia, who sold rights to James B. Robins part that Levin Davis willed to sons Jeptha Davis (died intestate) and William Davis. William sold to Isaac Housten, who died intestate and became right of Amelia, heir at law. (Ruth T. Dryden, Worcester Co. MD Land Records, p. 606)

224 ii. Jeptha Davis. He received part of "Spaulding" from his father, but died without issue. (Ruth T. Dryden, Worcester Co. MD Land Records, p. 606)

225 iii. William Davis. He received part of "Spaulding" from his father and sold it to Isaac Houston, who died intestate and it became right of Amelia, wife of John Bacon, heir at law. (Ruth T. Dryden, Worcester Co. MD Land Records, p. 606)

Return to Table of Contents or Index

Go to Next Page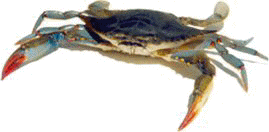 >>> Advertise Here <<<