532. Martha "Patsy" McClemmy6 Robins (Elizabeth5 Purnell, Benjamin4, Matthew3, Thomas2, Thomas1) was born in Worcester Co., MD September 26, 1793. Martha died August 9, 1837 in Worcester Co., MD. Her body was interred in Worcester Co., MD, Buckingham Presbyterian Church.
She married John Atkinson Selby in Worcester Co., MD, March 5, 1817. John was born in Worcester Co., MD July 15, 1793. John was the son of Lemuel Selby and Elizabeth Holland Merrill or Fleming. John died before September 18, 1822 in Worcester Co., MD. He was named in the will of William Selby in 1799 as son of Lemuel. Martha's headstone shows her date of death. However, she was not named in her father's will because he disowned her when she married. According to the dates, Martha died in 1837 and her father in 1857; if the dates are correct, he wrote his will 20 years before his death. There are also two headstones for Martha, one in the family plot at St. Peters as Martha McClemmy Robins daughter of Edward, and one at Buckingham cemetery with her married name, Martha McClemy Selby wife of John A. (Matthew Wise, The Littleton Heritage, p. 226; Ruth T. Dryden, Cemetery Records of Worcester Co., MD)
Martha "Patsy" McClemmy Robins and John Atkinson Selby had the following child:

+ 856 i. William Bowdoin Robins7 Selby was born January 15, 1820.

Return to Table of Contents or Index

Go to Next Page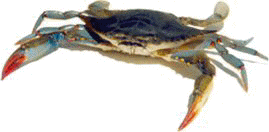 >>> Advertise Here <<<