131. Mary5 Martin (Joel4, Ann3 Keeling, Ann2 (Thorowgood), William1 Thorowgood) was born about 1660. Mary died 1715 at 55 years of age.
She married Henry Woodard. Henry was born about 1659. Henry was the son of Francis Woodard and Ann Hayes. Henry died after 1734 in Bath Co., NC. On December 6, 1693, Lower Norfolk County, VA, Henry Wodard sold land to Lt. Adam Thorowgood. Owen Hayes bequeathed to his son-in-law and my father Francis Woodward who bequeathed it to his eldest son John who died and it went to Henry, 150A for 4,000lb tobacco. (Anne E. Maling, Princess Anne Co. VA Land & Probate Records, Heritage Books, Bowie, MD, 1992) John Smyth purchased 180A L. Norfolk Co. on May 2, 1713 by Green Sea near Henry Woodard (Cavaliers & Pioneers, p 130) Henry Woodard 93A L. Norfolk Co. on Elizabeth River adjacent his own and Stith's land August 17, 1720, 10 shillings. (Cavaliers & Pioneers, p. 223)
Mary Martin and Henry Woodard had the following children:

315 ii. Joel Woodard. Joel died after November 21, 1734.

316 iii. Mary Woodard.

+ 317 iv. John Woodard was born about 1679.

Return to Table of Contents or Index

Go to Next Page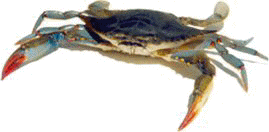 >>> Advertise Here <<<