15. Adam3 Keeling (Capt.) (Ann2 (Thorowgood), William1 Thorowgood) was born about 1639. Adam died 1683 in Lower Norfolk Co., VA, at 44 years of age. Will probate December 17, 1683. He named sister, Elizabeth and brothers Edward, Alexander, Thomas and Thorowgood.
He married Ann Martin before 1683. Ann was the daughter of Joel Martin and Elizabeth Ward.
He made a will in Lower Norfolk Co., VA, April 25, 1683. Adam named his father-in-law John Martin, brother Alexander and brotherh-in-law Lt. Col. Anthony Lawson. (Charles McIntosh, Ages of Lower Norfolk County People, William & Mary Quarterly, Vol. XXV, #1, July, 1916; Charles Fleming McIntosh, L. Norfolk Co. & Norfolk Co. Wills 1637-1710, Colonial Dames of America, 1914)
Adam Keeling(Capt.) and Ann Martin had the following children:

53 i. Adam4 Keeling (Jr.). On November 13, 1693, Adam Keeling sold land formerly belonging to John Martin which went to Martin's oldest son, John Martin, Jr., who died intestate, so it went to "my mother Ann, widow of Capt. Adam Keeling, now wife of John Richason, who gave it to son Adam Keeling, who now sells it to uncle Alexander Keeling. (Anne E. Maling, Princess Anne Co., VA Land & Probate Records, Deed Books 1-7, 1691-1755, Heritage Books, Bowie, MD, 1992)

54 ii. John Keeling.

55 iii. Elizabeth Keeling.

56 iv. Ann Keeling.

+ 57 v. Thomas Keeling was born January 6, 1674.

Return to Table of Contents or Index

Go to Next Page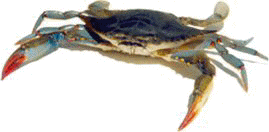 >>> Advertise Here <<<