1150. Frances Elizabeth9 Scherer (Frances Ann8 Hack, George7, Ann6 Custis, Henry5, Margaret4 Michael, Elizabeth3 Thorowgood, Adam2, William1) was born 1827. Frances died October 21, 1852 at 25 years of age.
She married twice. She married Francis Kellam January 15, 1847. Francis was the son of James Kellam and Rose "Rosy" Costin. Francis died before 1852. She married George H. Adair in Northampton Co., VA, 1852. George was born in Accomack Co., VA November 27, 1824. George was the son of Theadore W. Adair and Mary Watson. George died April 19, 1899 at 74 years of age. Buried at Belle Haven, Northampton Co., VA. (Bill Wilkins) Buried at Shirley, Accomack Co., VA. (Mihalyka & Wilson, Graven Stone)
Frances Elizabeth Scherer and Francis Kellam had the following child:

1520 i. Estella F.10 Kellam was born January 27, 1848. Estella died January 11, 1895 at 46 years of age. She married Edward W. Anderson. Edward was born October 14, 1844. Edward died May 6, 1885 at 40 years of age.

Return to Table of Contents or Index

Go to Next Page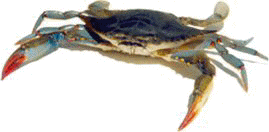 >>> Advertise Here <<<