226. Rosetta "Rose"7 Christian (Patience6 Michael, Joachim5, John4, Ann3 Tilney, John2, John1) birth date unknown. Rosetta died before 1792 in Northampton Co., VA.
She married Smith Snead (Jr.) in Northampton Co., VA, February 12, 1783. Smith was the son of Smith Snead. Smith died 1792 in Northampton Co., VA. He made a will in Northampton Co., VA, October 18, 1792. Probate December 11, 1792. (James H. Marshall, Wills & Administrations of Northampton Co., VA, p. 515) Major Smith Snead was wounded at the Battle of the Barges at Kedge's Straits on November 30, 1782. (Ralph T. Whitelaw, Virginia's Eastern Shore) He named daughter Sarah Christian Snead, under age, son Charles Snead, and the unborn child (Edward) his wife "goes with." He also named his sister Elizabeth and brother William. (dates-Bill Wilkins)
Rosetta "Rose" Christian and Smith Snead(Jr.) had the following children:

305 i. Charles8 Snead. Charles died after 1792. His father left him land in Northampton County.

306 ii. Sarah Christian Snead was born 1784. Sarah was under age at the time of her father's death. (ref: Marshall) Sarah died 1845 in Northampton Co., VA, at 61 years of age. Her body was interred in Eastville, Northampton Co., VA, Christ Church. She married John Harmanson Winder in Northampton Co., VA, 1816. John was born June 2, 1784. John was the son of John Winder(Dr.) and Susanna Harmanson. John died 1854 at 70 years of age. (Thomas Teackle Upshur, Sir George Yeardley or Yardley, American Historical Magazine, Nashville, TN 1896) She was under age in 1792.

Return to Table of Contents or Index

Go to Next Page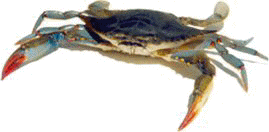 >>> Advertise Here <<<