106. Catherine "Caty"5 Whittington (Southy4, Southy3, William2, William1) was born about 1778.
She married twice. She married Jesse Powell in Worcester Co., MD, June 1, 1799. Jesse was born about 1740. Jesse was the son of John Powell and Betty Brittingham. Jesse died 1811 at 71 years of age. She married John Miles in Somerset Co., MD, May 18, 1813. John was born in Somerset Co., MD about 1779. John was the son of William Miles and Sarah(wife of William Miles). John died 1842 in Somerset Co., MD, at 63 years of age. John Miles, son of William, sold 6 3/4 acres of "Waterford" to James Tilghman on February 7, 1809. (Ruth T. Dryden, Somerset Land Records) William Porter petitioned that John Miles of William died intestate in 1842, leaving children, including Sally, wife of petitioner. To Sally, wife of William Porter, went "Miles Last Choice," "Miles Addition," "Miles Lot" and "Waterford," containing 324 acres, May Court 1842. (SJR 1840/44:281 - notes of Becky Miller) Named in her mother's will, which is abstracted to read Caty Gunby. (Ruth T. Dryden, Worcester Wills Book MH, p.1; Woodrow T. Wilson, 34 Families of Old Somerset; Rich Cullen) Caty's descendants are continued in "The Littleton Heritage."
Catherine "Caty" Whittington and Jesse Powell had the following child:

241 i. George Washington6 Powell was born about 1801. George died before October 2, 1838 at approximately 37 years of age.
Catherine "Caty" Whittington and John Miles had the following child:

242 ii. Harriett R. Miles was born September 5, 1816. Harriett died 1889 at 72 years of age. She married James Dryden in Somerset Co., MD, November 13, 1833. James was born in Somerset Co., MD October 22, 1806. James was the son of John Stratton Dryden and Matilda Tilghman. James died March 12, 1881 in Somerset Co., MD, at 74 years of age. James was a farmer and storekeeper. (Leslie Powell Dryden, The Scott Family) James and Harriett sold in 1850 their interest in land of John Miles of William (Harriett's grandfather). (Som. Deeds 64:271)

Return to Table of Contents or Index

Go to Next Page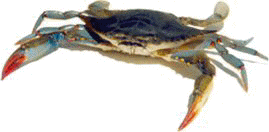 >>> Advertise Here <<<