19. Whittington4 Bayly (Ursula3 Scarburgh, Ursula2 Whittington, William1) was born in Accomack Co., VA about 1695. Whittington died after 1757.
He married Lisia Jones. Lisia was the daughter of Richard Jones(Jr.). Named as "nephew" by Edmund Bayly in 1717. (Stratton Nottingham, Wills & Admin. Acc. Co.) Will of William Whittington dtd. March 28, 1719 Somerset Co. MD names Whittington and his brother, Edmond, as sons of Ursula and Richard Bayly. (Will copied by C. Hayward Marshall, Sr. at Clerk's Office) November 16, 1725, Whittington, wife Elisha, with Henry, wife Elizabeth, of Accomack Co., VA, sold 200 acres "Kingsland" in Worcester Co., MD to John Mills. (Ruth T. Dryden, Worcester Land, p. 348)
Whittington Bayly and Lisia Jones had the following children:

48 ii. Tabitha Bayly was born about 1725. Married (N) Armitrader or Trader about 1750.

Return to Table of Contents or Index

Go to Next Page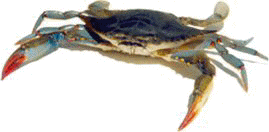 >>> Advertise Here <<<