18. Edmund4 Bayly (Ursula3 Scarburgh, Ursula2 Whittington, William1) was born about 1693. Edmund died about 1725 in Accomack Co., VA.
He married Rosanna Blake. Rosanna was the daughter of Dianer Blake. Edmund received A18 from his father, Richard, who got it from his father, Richard. Edmund named his wife, Rosanna, and unborn child in his will dated February 20, 1724. (Stratton Nottingham, Wills & Admin. Acc. Co., p.76) Whitelaw shows the unborn child to be William Bayly. (Ralph Whitelaw, VA Eastern Shore) Will of William Whittington dtd. March 28, 1719 Somerset Co. MD names Edmond and his brother, Whittington, as sons of Ursula and Richard Bayly. (Will copied by C. Hayward Marshall, Sr. at Clerk's Office)
Edmund Bayly and Rosanna Blake had the following child:

+ 46 i. William5 Bayly was born 1725.

Return to Table of Contents or Index

Go to Next Page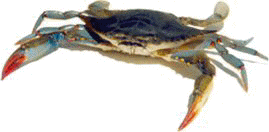 >>> Advertise Here <<<