101. Jeptha5 Bowen (Jethro4, John3, William2, William1) birth date unknown. Jeptha died July 9, 1796 in Worcester Co., MD.
He married Catherine "Catty" Truitt. Catherine was born in Worcester Co., MD about 1778. Her age was given in 1788 as 10. Catherine was the daughter of Pattey Truitt and Rachel Jenkins. Paul Baker Touart's "Along the Seaboard Side," Worcester Co., MD, 1994, p. 374: Whatcoat Methodist Episcopal Church - By 1796 a meeting house had been built in the vicinity of Newark, which Rev. Asbury attributed largely to the efforts of Jepthah Bowen, who owned the land on which it was erected. p. 298 Newark - Newark developed along the old seaside road, which was intersected by an east/west road that led to commercial landings on Chincoteague Bay. Bowen's Meeting House, first sited on the plantation of Jeptha Bowen, was was relocated to a village lot, part of the tract known as "Yorkshire" around 1793. p.48 The oldest Methodist congregation in Worcester Co formed north of Snow Hill on land of Jethro Bowen at Queponco. Instrumental in erecting the first meeting house, Jeptha Bowen died on July 9, 1796, two days before Francis Asbury's visit. On July 11, 1796, Asbury noted in his journal: We came to Snow Hill, on Pocomoke River. "I called on the weeping widow Bowen, whose late husband, Jepthah, after being the principal in building a house for divine worship, died in peace. Here I met about one thousand people being unable to command the congregation from the pulpit, I stood in one of the doors and preached to those who were out of the house." p. 48 It is thought that Jeptha Bowen used one of his slave quarters as a meetinghouse at first but by 1796 he had errected a church
Jeptha Bowen and Catherine "Catty" Truitt had the following children:

187 i. Lemuel6 Bowen. He married Rhoda(wife of Lemuel Bowen). Named in his grandfather, Jethro's, will of 1793.

188 ii. Benjamin Bowen. Named in his grandfather, Jethro's, will of 1793.

189 iii. Jenkins H. Bowen. He married Sarah "Sally" T. Davis in Worcester Co., MD, November 22, 1815. Sarah Bowen, wife of Jenkins Bowen, is named as daughter of Handy Davis in his 1821 will. (Dryden, Worcester Will Bk MH f.31) Sarah was the daughter of Handy Davis and Rhoda(wife of Handy Davis.

190 iv. Patty Bowen. She married William P. Cropper in Worcester Co., MD, March 24, 1813.

191 v. Henrietta Bowen. She married William Richards in Worcester Co., MD, July 22, 1817.

192 vi. John Bowen.

193 vii. Lottie Bowen. She married James Hammond in Worcester Co., MD, August 17, 1824.

194 viii. Kendall Bowen.

195 ix. Nancy Bowen was born in Worcester Co., MD December 24, 1806. Nancy died August 5, 1880 in Knox Co., MO, at 73 years of age. (Shirley A. Weber) She married Thomas J. Davis in Worcester Co., MD, February 4, 1829.

Return to Table of Contents or Index

Go to Next Page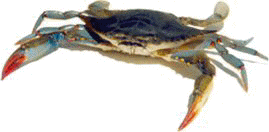 >>> Advertise Here <<<