20. Solomon3 Bunting (Sr.) (Holloway2, William1) was born in Northampton Co., VA about 1727. Mary Frances Carey states that the Northampton County tithable list for Hollowell Bunting in 1743 first lists Solomon in his household, at which time Solomon would have been 16 years of age. Solomon died 1787 in Accomack Co., VA, at 60 years of age.
He married twice. He married Jane Smith about 1748. Jane was the daughter of John Smith. Jane's father named her and her husband in his 1761 will. (James H. Marshall, Wills & Administrations of Northampton Co., VA, p. 389)
He married Margaret Peggy Riggs about 1778. Margaret was the daughter of Isaac Riggs. Peggy was the widow of William Coward of Accomack and had a son, Samuel Coward, who died in 1821. (Carolyn Seaman)
He made a will in Accomack Co., VA, September 28, 1781. Codicil dated April 9, 1784 was added to show the birth of daughter, Peggy. (Stratton Nottingham, Wills & Administrations of Accomack Co., pp. 365-366) Solomon first appeared on the tithable list for Holloway's household in 1743 Northampton. Solomon was not named in Holloway's will. In his 1781 will, Solomon left 176 acres of land in Northampton County at Neswaddes Neck to his son, William, "who is now beyond the Sea and has been for the space of four years," if he returns and names a son Solomon. (Stratton Nottingham, Wills & Administrations of Accomack Co., p. 365)
In a letter dated May 25, 1783, Solomon writes to his son, William and says, "your brothers Solomon, Holoway and Jonathan send love and etc., I have no more children but you four you may be sure you shall not be forgot any more than if you were here." Solomon's daughter, Peggy was born after this letter was written. Mary Frances Carey believes that Solomon also had a son by his second wife, named James
Exors: wife, Peggy; son, Solomon; William Satchell. Witnesses: Esther Coxwell, John Custis, Benjamin Darby, William Garrison, William Chord, Robert Coxwell. In order of probate: Holloway Bunting & Levin Bunting qualified. Witnesses to the 1784 codicil: William F. Ross, Kendal Savage and John Rose (or Ross).
Solomon Bunting(Sr.) and Jane Smith had the following children:

+ 70 i. Jonathan4 Bunting.

+ 71 ii. Holloway Bunting.

72 iii. Ann Bunting. Ann died after 1771. She married Levin Bunting in Northampton Co., VA, December 13, 1771. Levin was born in Accomack Co., VA about 1748. Levin was the son of Smith Bunting and Ann West. Levin died 1797 in Accomack Co., VA, at 49 years of age. Upon Levin's death, his estate was administered in Accomack Co., VA, June 27, 1797. Mary Frances Carey notes that Levin married his cousin, Ann. Whitelaw shows Levin married to Adah. Adah was his wife at the time of his death. Parish records show that Thomas Custis, Levin Buntin and John Custis, on October 16, 1775, were to procession the bounds of every person's lands from Bowman's Branch to Walkers Branch and thence up to the middle road. Four years later, on September 15, 1779, Sitathal Fitchett, Leven Bunting and John Custis were to procession these same lands again. St. George's Parish records show on December 3, 1774, 6 shillings 6 pence to Levin Buntin for 3 leveys over charges last year. On November 27, 1780, Solomon Bunting was paid 21 pounds for keeping Levin for 18 days. On December 18, 1781, 780 pounds of tobacco was paid to Sophia Taylor for keeping Levin Bunting. (Gail M. Walczyk, St. George's Parish Accomack County Vestry Book 1763-1787, pp. 48, 50, 69, 75, 77)
Levin Bunting sold the land where he "presently resides" to William Edmunds on September 27, 1796. This 50 acre tract was bounded by Jacob Bird, Levi Bird, John Edmunds and William ___ on the southwest side of the main seaside road. Levin signed his name on the deed. (Wills, Deeds, District Court 1789-1799, Accomack Co., Reel 74, p. 197, VA State Archives)
Samuel Coward was named administrator of Levin's estate, his widow, Adah, relinquished her right. Security by Severn Kellam and George Colburn.
NOTE: Mrs. Carey named Levin's children as William R., Peggy, Amy, Edward S., and Edmund. The will of a Smith Bunting in 1802 called himself "son of Levin." Ann and Levin were second cousins.

+ 73 iv. Solomon Bunting(Jr.).

74 v. Nancy Bunting. She married John Hayes. A letter from Jonathan to his brother, William in New York says: "our sister Nancy left only one child. Nancy married to John Hayes of Accomack." (Carolyn Seaman)

+ 75 vi. William Bunting was born September 14, 1752.
Solomon Bunting(Sr.) and Margaret Peggy Riggs had the following children:

76 vii. Peggy Marshall Bunting was born about 1784. She married Henry Stirling Butler about 1807.

77 viii. James Bunting was born about 1784. He married Hannah (Sterling). A James Bunting married Hannah Riggen in 1814, she is shown on the license as widow. A Hannah Sterling married Levin Riggen on Jun 11, 1806, Josiah Sterling, secured. (Nora M. Turman, Marriages of Accomack Co. 1776-1854) Mrs. Carey indicates Solomon may have had a son, James. Solomon made a codicil to his will on April 9, 1784 to add the name of his daughter, Peggy. Solomon died between the date of this codicil and probate on February 1, 1787 and there is no other codicil or indication that he had a son, James. However, Solomon Bunting, Jr. d. 1785 did have a son, James Bunting.

Return to Table of Contents or Index

Go to Next Page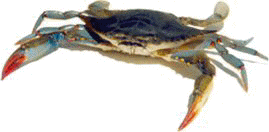 >>> Advertise Here <<<