88. Nancy5 Bunting (Levin4, Smith3, Jonathan2, William1) birth date unknown.
She married John Hargis. John and Nancy Hargis were named in the suit of Smith Bunting vs. his siblings regarding the dower land of his mother reported in Accomack Court November 27, 1797. (Accomack Co. Orders 1796-1798, Reel 89, p. 336, VA State Archives)
Nancy Bunting and John Hargis had the following child:

176 i. John6 Hargis (Jr.) was born 1790. John died October 15, 1881 in Accomack Co., VA, at 91 years of age. Death record shows him 91 years old, a farmer born in Accomack, husband of Sallie and brother of George, son of John & Nancy Hargis. (Gail Walczyk) He married Sally Bunting in Accomack Co., VA, December 20, 1825. (Nora Turman, Marriage Records of Accomack Co. 1774-1854, p. 121) Sally was the daughter of Smith Bunting and Nancy(wife of Smith Bunting).

Return to Table of Contents or Index

Go to Next Page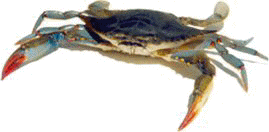 >>> Advertise Here <<<