5. George3 Marshall (Thomas2, John1) was born about 1659. George died 1713 in Northampton Co., VA, at 54 years of age.
He married twice. He married Daughter Tompson about 1680. Daughter was the daughter of John Tompson and Rebecca Savage. He married Mary (Moore) about 1695. Mary was born about 1658. Mary died March 1, 1724 in Northampton Co., VA, at approximately 65 years of age. She made a will in Northampton Co., VA, March 1, 1724. Mary Marshall's will of 1724 left 10 shillings to granddaughter, Ann Mary Bunting, 10 shillings to granddaughter, Rachel White, and 13 shillings 4 pence to grandson, Jonathan Bunting. She also mentioned her daughter, Rachel Stakes, and grandson, George Bunting. Her son-in-law, Holloway Bunting, is named executor. Witnesses to her will: Thomas Johnson, Posthumus Coare, John Parramore. (James H. Marshall, Wills & Admin. NH Co., p. 246) Mary's grandaughter, Rachael White, was the under age daughter of Rebecca Bull and Henry White. With information from Mary Frances Carey that Rebecca Bull's parents were Rebecca Hollowell and Tobias Bull, that Mary would be the grandmother of Rachael White means she was married to a White previous to George Marshall and had a son, Henry White.
An Edward Moore, wife Elizabeth, had a patent on N124. In 1704, this property was in the possession of Richard Moore, who Whitelaw presumes to be their son and heir. Richard sold 150A to Henry White and in 1709 they left it to Henry White. It is only an assumption that Henry's mother, Mary, was related in some way to Richard Moore. (Ralph T. Whitelaw, Virginia's Eastern Shore, p. 553) A Mary Moore married William White February 9, 1662. (James H. Marshall, Wills & Administrations of Northampton Co., VA, p. 67) However, she would have been in her 50's when the Marshall children, Rachel and Tamar, were born.
He made a will in Northampton Co., VA, November 19, 1713. Probate December 15, 1713. (James H. Marshall, Wills & Administrations of Northampton Co. VA, p. 203) John Tompson left a cow calf to his 'godson' William Marshall, son of George. John Tompson's widow, Rebecca, married second Richard Robinson. A Richard Robinson gifted a cow to George Marshall on May 26, 1679, before John Tompson's death or his marriage to Rebecca. (Accomack Wills & Deeds 1679-1690, copied by James Marshall) George may have been married twice: his first wife may have been a Tompson and his second wife, Mary. Mary may have had at least one child from a previous marriage. In her 1724 will, she named grandaughter, Rachel White, who was daughter of Rebecca and Henry White. George did not name Rebecca White or her daughter, Rachel. (James H. Marshall, Wills & Admin. NH Co., p. 246)
George received the northern half of N115 from his father in 1700 and part of N103.(Ralph Whitelaw, VA Eastern Shore, pp. 527-528). His will gives son, William, land bounded by his brother, John Marshall. Daughter, Tamar, received 100A of land at Acohannock Ridge, adjacent to Richard Johnson, dec'd. George named daughter, Rachell, and wife, Mary, who was executrix. The will was witnessed by Henry Blair, Obed Johnson, William Stakes and William Taylor. Mary declined as executrix and son, William, qualified.(James H. Marshall, Wills & Admin. NH Co. p. 203)
George Marshall and Mary (Moore) had the following children:

+ 13 i. Rachel4 Marshall.

+ 14 ii. Tamar Marshall was born about 1703.
George Marshall and Daughter Tompson had the following child:

15 iii. William Marshall was born about 1692. William died March 20, 1716 in Northampton Co., VA, at approximately 23 years of age. (James H. Marshall, Wills & Administrations of Northampton Co. VA, p. 197) William was gifted a cow calf by John Tompson, calling him 'god son.'
William died intestate and William Stakes was appointed to administer on March 20, 1715-16, Northampton Co VA. William had been executor of his father's will and inherited land, N115 and N103, from his father, which reverted to his sister, Tamar Bunting. (Ralph Whitelaw, VA Eastern Shore, pp. 527-528)

Return to Table of Contents or Index

Go to Next Page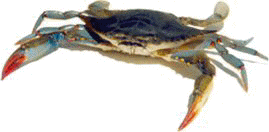 >>> Advertise Here <<<