11. Elizabeth4 Marshall (John3, Thomas2, John1) was born after 1699. Elizabeth died before June 18, 1752 in Somerset Co., MD, at approximately 52 years of age. Thomas Marshall is named administrator of the estate of Elisabeth Dashiell, widow of Col. George Dashiell, of Somerset Co., MD. (research of Vernon L. Skinner)
She married twice. She married James Fairfax before 1739. James died 1739 in Northampton Co., VA. Will dated January 11, 1739 and probate February 12, 1739, named godson Fairfax Smith and left him six silver spoons and silver shoe buckle; loving wife Elizabeth was residual legatee and executrix. Witnesses: Thomas Marshall, Edward Turner and Thomas James. (James H. Marshall, Wills & Administrations of Northampton Co., VA, p. 304) Whitelaw suspects James may have married Margaret Turner, widow of Edward Turner d. 1729. Edward's son, George Nicholas Turner deeded in 1738 to James Fairfax, land at N109 for his lifetime. (Ralph T. Whitelaw, Virginia's Eastern Shore, p. 518)
She married George Dashiell (Col.) in Northampton Co., VA, September 10, 1740. Bond date. Named on the bond: Charles Portlock, Holloway Courtney and Thomas Preeson.
George was born January 31, 1690. George was the son of Thomas Dashiell and Elizabeth Mitchell. George died February 5, 1748 in Somerset Co., MD, at 58 years of age. (Benjamin J. Dashiell, Dashiell Family Records, Vol. II, Baltimore, MD, 1928, reprinted 2000) Elizabeth was under age at the time of her father's will, May 5, 1720. An Elizabeth married James Fairfax of Northampton Co., who died about 1739, when Thomas Marshall was a witness to his will. The widow, Elizabeth then married Col. George Dashiell of Somerset Co., MD, and had a son named George Dashiell. Col. Dashiell died in 1748 and his wife, Elizabeth, died about 1752, when Thomas Marshall was named administrator of her estate. Young George Dashiell married Rose Fisher (Thomas Marshall's step great granddaughter) and was named next of kin in prerogative court records concerning Thomas Marshall. It would appear that Elizabeth Fairfax Dashiell was the sister of Thomas Marshall and her son, George, would have been Thomas Marshall's nephew. It is on this circumstantial evidence this branch of the family is based.
Elizabeth Marshall and George Dashiell(Col.) had the following child:

+ 38 i. George5 Dashiell (Jr.)(Col.) was born August 28, 1743.

Return to Table of Contents or Index

Go to Next Page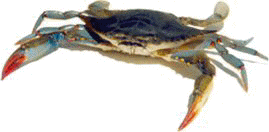 >>> Advertise Here <<<