664. Jane W.8 Brickhouse (George7, Sophia6 Rogers, Nathaniel Comfort5, Mary4 Marshall, Thomas3, Thomas2, John1) was born about 1780.
She married twice. She married Tully S. Ward in Northampton Co., VA, July 10, 1815. She married Jesse Harrison about 1832. (Grady Brickhouse, Bill Wilkins)
Jane W. Brickhouse and Tully S. Ward had the following children:

+ 1077 i. Mary W.9 Ward.

1078 ii. Margaret Ann Ward was born about 1816. Margaret died after 1845. She married twice. She married Edward Bull(Boole) in Northampton Co., VA, November 13, 1832. She married Hezekiah Belote in Northampton Co., VA, April 16, 1845. Hezekiah was born in Northampton Co., VA March 15, 1796. Hezekiah was the son of Laban Belote and Esther Dolby. Hezekiah died after 1845. (Grady Brickhouse, Bill Wilkins)

Return to Table of Contents or Index

Go to Next Page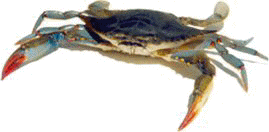 >>> Advertise Here <<<