1021. Annie R.9 Ayres (Richard Stephen8, John J.7, Kasiah "Cessy"6 Johnson, Rachel5 Bunting, Tamar4 Marshall, George3, Thomas2, John1) was born 1857. Annie died 1936 at 79 years of age. (Mihalyka & Wilson, Graven Stones, Heritage Books, Bowie, MD, 1992, p. 300)
She married George E. Winder in Accomack Co., VA, December 23, 1874. George died after 1882. (Bill Burton)
Annie R. Ayres and George E. Winder had the following children:

1473 ii. George E. Winder.

1474 iii. Richard Winder.

1475 iv. Annie Winder was born in Accomack Co., VA 1882. Annie died 1937 at 55 years of age. (Mihalyka & Wilson, Graven Stones, Heritage Books, Bowie, MD, 1992, p. 158) Her body was interred in Accomack Co., VA, St. Georges. She married Bernard LeCato.
Bernard was born June 1, 1875. Bernard was the son of George W. LeCato and Mary J. Ames. Bernard died May 17, 1925 at 49 years of age. (Mihalyka & Wilson, Graven Stones, Heritage Books, Bowie, MD, 1992, p. 158)

Return to Table of Contents or Index

Go to Next Page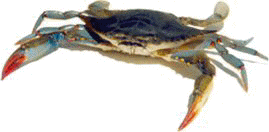 >>> Advertise Here <<<