1105. Adeline 'Angela'9 Dunton (Rickards (Ricketts) "Dickie"8, Rickards7, Elizabeth 'Betty'6 Rogers, Nathaniel Comfort5, Mary4 Marshall, Thomas3, Thomas2, John1) was born about 1825. Adeline died September 8, 1881 in Northampton Co., VA, at 56 years of age.
She married twice. She married Michael Bull (Boole) in Northampton Co., VA, July 13, 1840. She married James Stewart Carpenter in Northampton Co., VA, November 22, 1843. James was born November 23, 1800. James was the son of John Carpenter and Adah Floyd. James died July 16, 1891 at 90 years of age. (Grady Brickhouse)
Adeline 'Angela' Dunton and James Stewart Carpenter had the following children:

1637 i. Susan "Sally" A.10 Carpenter was born 1845. Susan died 1930 at 85 years of age. She married John Thomas Spady in Northampton Co., VA, November 23, 1871. John was born 1838. John was the son of Jacob Spady and Nancy. John died 1919 at 81 years of age. (Dennis Wood, Bill Wilkins)

1638 ii. Catherine S. Carpenter was born 1847. She married William T. Robins. William was born 1846. William was the son of Louis S. Robins and Susan A. (wife of Louis Robins).

1639 iii. George W. Carpenter was born 1848. George died 1872 at 24 years of age. (Dennis Wood; Bill Wilkins)

1640 iv. John G. Carpenter was born in Northampton Co., VA November 29, 1850. John died February 16, 1928 at 77 years of age. His body was interred in Northampton Co., VA, Red Bank. He married Mary G. Mears. Mary was born in Northampton Co., VA February 27, 1864. Mary was the daughter of John C. Mears and Susan A.or N. Ward. Mary died January 5, 1912 at 47 years of age. (Grady Brickhouse)

1641 v. Charles F. Carpenter was born in Northampton Co., VA 1852. Charles died 1926 at 74 years of age. He married Mary Marie V. Kelly in Northampton Co., VA, January 25, 1899. Mary was born in Norfolk, VA 1860. Mary was the daughter of James H. Kelly and Mary E.wife of James Kelly). Mary died 1941 at 81 years of age. (Grady Brickhouse)

1642 vi. Thomas Flurnoy Stanholt Carpenter was born in Northampton Co., VA May 20, 1854. Thomas died September 30, 1945 at 91 years of age. He married twice. He married Virginia "Rinie" D. Copes in Northampton Co., VA, November 5, 1879. Virginia was born in Northampton Co., VA October 6, 1861. Virginia was the daughter of Leonard B. Copes and Elizabeth Bell. Virginia died August 23, 1892 at 30 years of age. He married Lucy "Moosie" Jackson Colonna in Northampton Co., VA, December 30, 1896. Lucy was born in Northampton Co., VA April 18, 1864. Lucy was the daughter of William "Frank" F. Colonna and Margaret Ann Hatton. Lucy died November 11, 1946 at 82 years of age. (Severn Rayfield)

1643 vii. Elizabeth W. Carpenter was born in Northampton Co., VA July 6, 1857. She married James Kellam Badger in Northampton Co., VA, September 12, 1877. James was born 1854. James was the son of Eldred D. Badger and Margaret S. Kellam. James died 1929 at 75 years of age. (Grady Brickhouse)

Return to Table of Contents or Index

Go to Next Page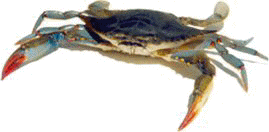 >>> Advertise Here <<<