224. Charles Bishop5 Boston (Sarah Ann4 Marshall, William Allen3, Esme2, Patience1 "V") was born in Newtown, Worcester Co., MD April 16, 1840. Charles died May 20, 1913 in Worcester Co., MD, at 73 years of age.
He married Phoebe Jennie Davis in Salisbury, Worcester Co., MD, December 24, 1896. Phoebe was born April 20, 1873. Charles was a carpenter and cabinet maker. (Matthew M. Wise, The Boston Family of Maryland, 1967)
Charles Bishop Boston and Phoebe Jennie Davis had the following children:

381 i. Charles Cornelius6 Boston was born October 20, 1897.

382 ii. Ray Alonzo Boston was born July 25, 1899. Ray died March 8, 1906 in Salisbury, Worcester Co., MD, at 6 years of age. Ray was killed in a train accident. (Matthew M. Wise, The Boston Family of Maryland, 1967)

383 iii. Pansy Ellen Boston was born March 3, 1905. Pansy was married and divorced and had no children. (Matthew M. Wise, The Boston Family of Maryland, 1967)

Return to Table of Contents or Index

Go to Next Page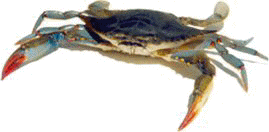 >>> Advertise Here <<<