239. John Irving5 Purnell (Benjamin4, Matthew3, Thomas2, Thomas1) was born in Worcester Co., MD April 21, 1776. (Henry C. Peden, Jr., Revolutionary Patriots of Worcester & Somerset Cos. MD, Willow Bend, Westminster, MD, 1999, p. 237)
He married Dollie Bennett in Worcester Co., MD, January 10, 1797. John appears in the 1800 census with 1M-10, 1M16-26, 1M26-45, 1F16-26, 1F45+ and 9 slaves.
John Irving Purnell and Dollie Bennett had the following child:

+ 543 i. Charles Irving6 Purnell.

Return to Table of Contents or Index

Go to Next Page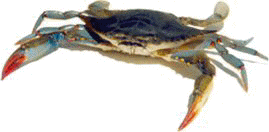 >>> Advertise Here <<<