157. John5 Purnell (Thomas4, John3, Thomas2, Thomas1) was born about 1753. John died 1807.
He married (N) May. John was living in 1805. He sold his rights to "Genezar" which came to him by his Uncle Zadock to Zadock son of Thomas. He received "Spencers Hall" in Sussex Co., DE from his father's will.
Research of Willard D. Purnell indicates that this is John Selby Purnell and is the father of Samuel Purnell. Samuel was about 11 years old when his father died and Samuel moved to Fountain Co., IN from Fleming Co., KY. Mr. Purnell is searching for proof that Samuel Purnell was the son of this John Purnell.
NOTE: There was a John Purnal at Cedar Creek, Sussex Co. DE in 1790, along with a Thomas Purnall. 1800 census of Nicholas Co. KY (which adjoins Fleming Co.) shows an Every (Avery) Purnell and William Purnell (possible sons of Matthew & Elizabeth Morgan Purnell); 1810 Nicholas Co. KY shows a William Purnell age 26-45; 1820 census shows a William Purnell at Fleming Co., KY (p. 62)
A John Purnell, wife Comfort, made his will in Fleming Co. KY 12/23/1831, naming children: William, Frances, John, Bamry, Anna, Mary, Sarah, Betsey, Thamer; and children by Comfort as: Martha, Nancy, Hermy, Madison and James; probate 2/6/1832. (Fleming Co. KY Will Bk D, p. 229)
John Purnell and (N) May had the following children:

384 i. Nancy6 Purnell was born about 1796. Nancy died after 1830 in Somerset Co.. She married Robert Meredith in Somerset Co., June 3, 1830. Buried at John Snyder Mill, Waynetown, IN.

385 ii. Samuel Purnell was born in VA December 19, 1797. Samuel died October 4, 1852 in Fountain Co., IN. He married Elizabeth Price January 11, 1821. Elizabeth was born in KY June 3, 1797. Elizabeth died December 18, 1887 in Dallas Co., AL. Dates from gravestone, Sterns Cemetery, Muncy, IL. Samuel had eight children: Anna 8/18/1853-10/2/1872 Fountain Co, IN; Elizabeth 6/19/1856-8/22/1955 Marion Co., IN; Samuel Joseph 6/29/1858-3/19/1927 Fountain Co., IN; William Lewis 9/16/1860-10/21/1944 Whatcom Co., WA; George Washington 2/8/1863-1/3/1938 Fountain Co., IN; Charles Allen 12/10/1865-3/30/1945 Whatcom Co., WA; Albert Edwin 5/23/1868-7/29/1870 Fountain Co., IN. (notes of Willard D. Purnell)

Return to Table of Contents or Index

Go to Next Page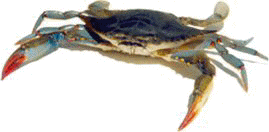 >>> Advertise Here <<<