12. John3 Purnell (Mjr.) (Thomas2, Thomas1) was born in Somerset Co., MD about 1698. John died about 1755 in Worcester Co., MD.
He married Elizabeth Rackliff about 1719. Elizabeth was born about 1700. Elizabeth was the daughter of Charles Rackliff(3rd) and Hannah Richardson. Elizabeth died before 1755.
He made a will in Worcester Co., MD, 1755. (Sharon A. Jones, Worcester Co. MD Wills JW2 f.146-148) John received "Adams Full Quality" in his father's will and his father named his wife, Elizabeth. He sold to his grandson, John Purnell Robins "Fairfield" and "Fern Hill." (Ruth T. Dryden, Worcester Land Records, p. 222) John was a Burgess for Worcester County from 1744 to 1748 and from 1751 to 1754. He served as Captain of the Maryland Militia in 1746 and was County Commissioner from 1742 to 1754. (Melanie Ayres Merryweather, Genealogy of the Purnell Family, p.10)
Major John Purnell had the home at "Genesar" built about 1730 on the south end of Sinepuxent Neck and across from the Sinepuxent Inlet, one of the few navigable openings in the barrier islands. For the time, "Genesar" had an impressive house and an extensive complex of support buildings. His estate inventory of April, 1755 showed at least 37 slaves and crops of tobcco, wheat, Indian corn, oats and 110 bushels of salt, along with substantial numbers of livestock and domestic animals, "17 gees" and 5 hives of bees. His movable estate was estimated at 2425.7.6 pounds "well within the wealthiest class of Somerset planters." "Genesar" was divided among John's sons. (Paul B. Touart, Along the Seaboard Side, Worcester County, MD, 1994, p. 239)
John Purnell(Mjr.) and Elizabeth Rackliff had the following children:

+ 53 i. Elizabeth4 Purnell.

54 ii. Anna Purnell was born in Worcester Co., MD. (Melanie Ayres Merryweather, Genealogy of the Purnell Family)

+ 55 iii. Aralanta Purnell was born about 1722.

56 iv. Zadock Purnell(Col.) was born in Worcester Co., MD about 1725. Zadock died 1805 in Worcester Co., MD. Distribution of estate to heirs. He married Sarah Marshall in Worcester Co., MD, 1754. Sarah was the daughter of Isaac Marshall(Sr.) and Sarah Peale. His father left his "Genezzer," "Strife," "Mill Angle," and "Penewell's Choice." A picture of "Genesar" can be found in Paul B. Touart's "Along the Seaside" on page 234. Built about 1730, it is situated on the south end of Sinepuxent Neck. Zadock received a portion of this tract which was later distributed to the descendants and heirs of his siblings.
From various properties listed in Ruth Dryden's Worcester Land Records, these heirs include: Isaac Ayres, Sewell Turpin, John Bishop, Thomas N. Williams, Samuel Ennis & William Ennis, heirs of Zadock Purnell sold "Burton's Chance" and "Dioce"; John, Elizabeth, Zeporah, Ester, children of Thomas Purnell, sold rights of Uncle Zadock "Genezar;" Boaz Ennis & Mary, Samuel Ennis & Rachel sold right from Zadock; John Bishop, Edward Robins sold rights from Zadock; Zadock Purnell Gibbs of KY sold rights from Zadock; Zadock Marshall & Peggy, Joshua Prideaux, Zeporah P. Fassitt, Sally White, Elizabeth P. Marshall sold rights from Zadock; Walton, Elizabeth & Thomas, of Thomas Purnell, sold rights that Zadock Purnell had as heir to his mother Elizabeth Rackliffe, daughter of Charles Rackliffe. Mary S. Gillis (granddaughter of Zadock's sister, Atlanta), wife of Joseph, was named an heir and joined with her husband to convey her right to Sen. Zadock Purnell in 1807.
Zadock served as county clerk in Worcester Co. militia in 1748. Captain by 1767, Lt. Col, Worcester Militia 24th Bn., January 6, 1776. Colonel Sinepuxent Bn., august 30, 1777 to March 23, 1778; resigned due to advanced age. Served in the Lower House of the MD Legislature 1758-1761, 1768-1770, and attended the Maryland Convention in 1775. He signed the Association of the Freemen of Maryland on July 26, 1775. He took the Oath of Allegiance in Worcester Co. in 1778 in Buckingham Hundred before the Hon. Thomas Purnell. Zadock rendered patriotic service by supplying corn for the use of the military on June 14, 1780 and July 10, 1780, and supplying port on September 20, 1781. (Henry C. Peden, Jr., Revolutionary Patriots of Worcester & Somerset Cos. MD, Willow Bend, Westminster, MD, 1999, p. 240-1)

+ 57 v. Lavinia Purnell was born 1727.

+ 58 vi. Thomas Purnell(of Sinepuxent) was born 1732.

+ 59 vii. John Purnell(Jr.) was born about 1734.

+ 60 viii. William Purnell(Col.) was born about 1735.

+ 61 ix. Zipporah Purnell was born 1736.

Return to Table of Contents or Index

Go to Next Page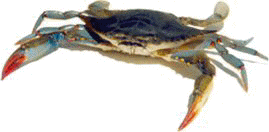 >>> Advertise Here <<<